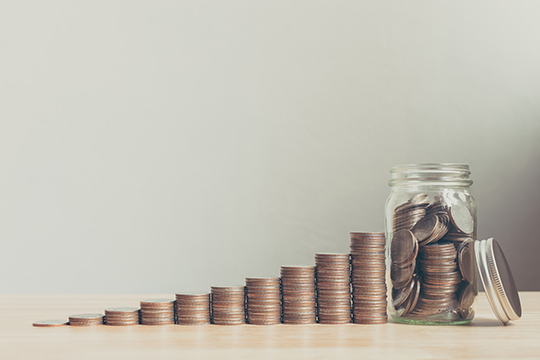 QUESTION: I am 70 years old and I have money invested in a personal RRSP. I've been told I have to transfer these funds to a Registered Retirement Income Fund or RRIF next year. What is a RRIF? How does it affect my savings?
ANSWER: Many of our members have non-locked in tax-sheltered savings in the form of Registered Retirement Savings Plans (RRSPs). Registered Retirement Income Funds (RRIFs) are very similar. Just like RRSPs, contributions are tax-sheltered until they are withdrawn and assets in them can be accessed as cash at any time.
Now, while funds in an RRSP can be accessed at any time (subject to taxes), they must be removed by the end of the year in which the RRSP owner turns 71 years of age. At that time — or earlier if you'd like — the assets can be transferred to a RRIF (they can also be used to purchase an annuity or taken in cash).
Here's where RRIFs differ significantly from RRSPs: Since 1992, the Income Tax Act requires you to begin removing a set percentage of your RRIF assets every year, starting with the year after you deposited them into the RRIF. The amounts have varied over the years (notably, the 2015 federal budget reduced the mandatory withdrawal amounts).
The amount you have to withdraw (also known as "mandatory minimum withdrawals" or "minimum drawdowns") varies each year by age according to this chart:
 
Age on January 1

Minimum amount*

 70 and under

Calculated as 1/(90 – age)

For example, at age 65:
1/(90 – 65) = 4.00%

71

5.28%

72

5.40%

73

5.53%

74

5.67%

75

5.82%

76

5.98%

77

6.17%

78

6.36%

79

6.58%

80

6.82%

81

7.08%

82

7.38%

83

7.71%

84

8.08%

85

8.51%

86

8.99%

87

9.55%

88

10.21%

89

10.99%

90

11.92%

91

13.06%

92

14.49%

93

16.34%

94

18.79%

95+

20.00%
*The minimum withdrawal amount is based on the value of your RRIF on December 31 of the previous year. The minimum withdrawal rates do not regularly change – they have been consistent since the 2015 Federal Budget.
The issue of minimum drawdowns from RRIFs has been a contentious one. Some, like the C.D. Howe Institute, argue that these rules have not kept pace with life expectancies in Canada, which have increased over time. They say that the minimum withdrawal amounts pose a threat because the RRIF-holder is obliged to rapidly down run tax-deferred assets. This can cause individuals to outlive their savings, and so they've argued that minimum drawdowns should start later or be smaller.
To relieve some of this financial strain, the 2019 federal budget introduced the concept of allowing the purchase of advanced life deferred annuities (ALDAs). The commencement of these life annuities would be deferred until the end of the year in which the annuitant attains 85 years of age.
For more information on how you can maximize your RRSPs and RRIFs, connect with the Canada Revenue Agency or with a qualified financial advisor or planner. You can get more information here.