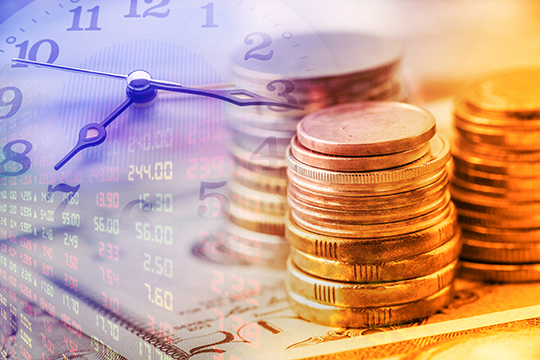 The federal government announced in its 2019 budget that tax rules would be amended to allow a new "advanced life deferred annuity" (ALDA) under registered retirement savings plans (RRSPs), registered retirement income funds (RRIFs) and other types of retirement savings plans. 
This has led many to ask: what is an ALDA? Googling "ALDA" mostly brings up photos of the famous M*A*S*H actor – so we're going to try to explain what they are and why they could be helpful for your retirement finances. 
First, let's define what an annuity is. It is a financial product that an individual can purchase to disburse a fixed stream of payments – usually used as a regular income stream for retirees until they pass away, their spouse passes away or for an agreed-upon limited amount time. Some compare it to a form of longevity insurance – making sure you have money spread out over the span of your retirement. 
There are variations available – one of which is an advanced life deferred annuity. What makes an ALDA different from other annuities? 
Tax rules require that an annuity that is purchased with funds from a registered retirement savings vehicle must commence by the end of the year in which the annuitant attains 71 years of age. The new tax rules outlined in Budget 2019 would allow ALDA payments to begin at 85 years of age, and it would allow an ALDA to be a qualifying annuity purchase under an RRSP or a RRIF (amongst other options). An individual would be subject to a lifetime limit of 25% of the value of all the property held in the qualifying plan at the end of the previous year and any amounts from the qualifying plan used to purchase ALDAs in previous years. The budget also states that the lifetime dollar limit of an ALDA will be $150,000 indexed to inflation after 2020 (the year the plan is projected to begin). 
 
So why is this helpful at all? 
As you may know, while funds in an RRSP can be accessed at any time (subject to taxes), they must be removed by the end of the year in which the RRSP owner turns 71 years of age. At that time the assets can be transferred to a RRIF. RRIFs require that you begin removing a set percentage of your assets every year, starting with the year after they were deposited. 
According to Budget 2019, the value of an ALDA will not be included for the purpose of calculating the minimum amount required to be withdrawn in a year from a RRIF – they therefore reduce the amount of your funds that would be subject to the RRIF minimum drawdown. 
Many who have contributed to a RRIF have been concerned that they were being forced to withdraw more of their assets than they would have liked, feeling frightened that they would outlive their nest egg. This helps to address that. 
An ALDA can preserve savings until later in retirement. This can be a tax deferral opportunity for those with long life expectancies or with other sources of income earlier in their retirement. This also has the knock-on effect for some, of having less of their OAS subject to the OAS pension recovery tax. Moving funds into an ALDA also means less investment risk for those who are trying to manage their funds themselves: their funds will be locked-in and growing, giving them some measure of longevity insurance. An ALDA is also relatively less expensive because the initial lump sum cost has decades to grow and accumulate returns on investment before beginning to pay out.
ALDAs are, however, not for everyone. Using the full 25% lifetime limit means that you are diminishing your financial flexibility and handing over control of a large part of your finances. Others would not feel comfortable with spending such a large sum while hoping to live long enough to benefit from it. If someone is in a defined benefit plan – they are limited in how much they can contribute to their RRSP – they'll have smaller ALDA opportunities. Also, ALDAs only really help those that have the means to put money aside to purchase an expensive annuity. In any case, it would be best to speak to a financial advisor about ALDAs when they become available, to know if they are right for you.