Sandra Macgregor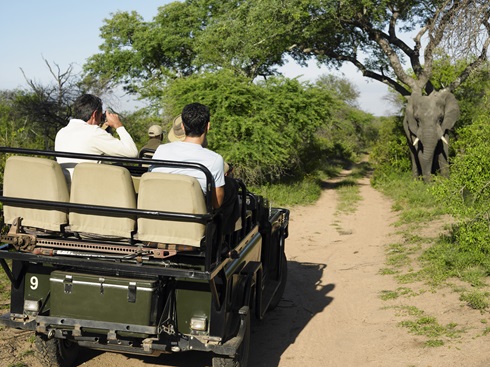 bikeriderlondon/shutterstock.com
It's every safari-goers dream: to be an arm's length away from one of Africa's coveted Big Five. Just a few feet from our car, walking along the side of the road, seemingly without a care in the world, is a leopard. A very big, beautiful, nonchalant leopard. Inside the car, my sister, Sarah, and I are silent, as though the very sound of our breathing could cause the creature to flee back into the thick, tangled brush. I am certain the cat can hear my heart beat, which is now thumping as quickly and deeply as the African drums I heard at a concert back in Cape Town.
Each languid stride of the normally shy cat seems to be a gift. Back at Lower Sabie base camp where we've rented a rustic bungalow, I've heard many a story from other travellers about how the leopard remains the one animal on their must-see list that hasn't been checked off yet. This encounter with this elusive feline is the closest I have ever come to experiencing real magic.
Kruger National Park — Where you can see the Big Five
And magical is indeed the right word for such an otherworldly place as South Africa's Kruger National Park, where leopards walk on roadsides, elephants have the right of way and birds as colourful as gems shine as brightly as the African sun.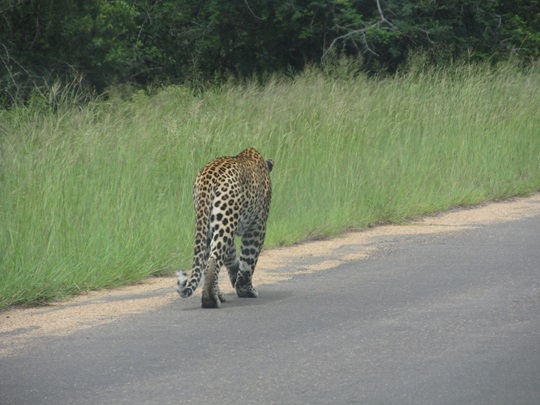 Sandra Macgregor
Suddenly, the leopard spots something in the tall grass and with one final glance over his shoulder he jumps back into the brush. Despite knowing how fortunate we are to have seen him, we want more — ah, we safari-goers are so selfish.
Luckily, Kruger is accommodatingly generous. Covering nearly two million hectares of land, it's one of the largest game reserves in Africa and offers an astonishing variety of wildlife, including over 500 species of birds, 114 reptiles and 147 different mammal varieties. It's also considered one of the best places in the world to view each of the Big Five: the lion, elephant, Cape buffalo, leopard and rhinoceros. But don't let these iconic offerings outshine Kruger's other denizens — cheetahs, hippos, giraffes, hyenas, wart hogs, zebras, a bevy of antelope species and many more animals all call this national park home.