Sandra MacGregor
For adventure-seeking travellers, few destinations fuel the imagination as much as a safari in Southern Africa. While it's true the region offers singular game-viewing experiences, scattered throughout its intriguing, exotic lands are a plethora of unique, not-to-be-missed excursions that are as fascinating and unforgettable as a safari. To ignite your wanderlust and fan your sense of exploration, here are just four examples of what else Southern Africa holds for those willing to investigate a different corner of this multi-faceted land.
 
Winelands, Western Cape, South African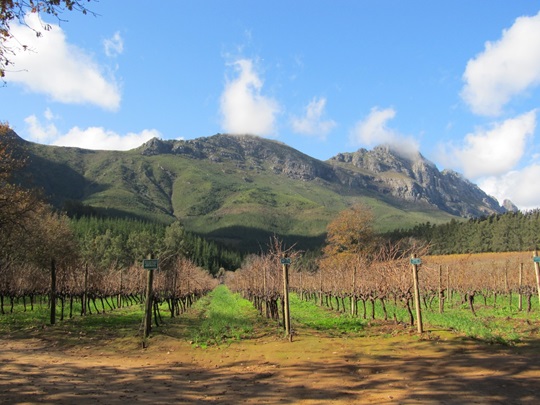 Sandra Macgregor
Peppered throughout South Africa's picturesque Western Cape lie over 300 wineries (many less than an hour's drive from Cape Town) anxious to show thirsty travellers just what magical elixirs they can coax from a humble grape.
In the past couple of decades, wine aficionados around the world have begun to turn a keen eye and a curious palate to South Africa's wineries. Though officially classified as "new world," wine has a long tradition here. The country has been cultivating grapes since the 1600s but people started to pay attention only after Apartheid ended and wines began to be exported. Now South African wines achieve top rankings in competitions and in respected publications like Wine Spectator.
While the wine here may not yet be as well-known as vintages produced in Europe, America or Australia, in terms of scenery, South Africa is the clear winner. The beauty of the region is unparalleled, with craggy, cloud-ringed mountains standing sentinel over astonishingly verdant valleys and meandering rivers. Many of the tasting rooms (especially in areas like Constantia and Stellenbosch) are housed in centuries-old estates with thatched roofs, ornate gables and whitewashed exteriors that provide some of the country's best examples of Cape Dutch architecture.
Because most tourists heed the siren call of the safari or focus only on the charms of Cape Town, visitors to South Africa's vineyards can expect warm, attentive service with no pushing to get to the front of a tasting counter. As though the scenery, tasty vintages and intimate attention weren't enough, equally astounding is just how affordable this sophisticated wine experience is. Many wineries — even the most prestigious — offer free or incredibly affordable tastings (rarely does a tasting exceed $5) and deliciously quaffable bottles can often be had for less than $10. As one tourist said on a recent visit, "I don't know if I'm enjoying the wine because it tastes so good or because the beauty all around me is influencing my taste buds." It's a question we should all be so lucky to ponder.
 
Victoria Falls, Zimbabwe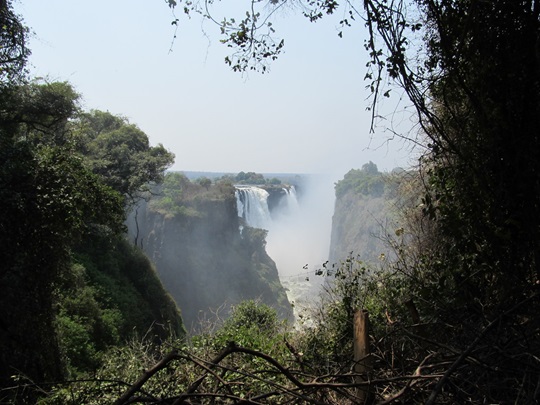 Sandra Macgregor
In Southern Africa, where almost every bend in the road seems to lead to some amazing natural, animal, or cultural discovery, at one mile wide and 360 feet tall, Victoria Falls still manages to be a jaw-dropping standout. No visitor can fail to see how the attraction earned its status as one of the seven natural wonders of the world. What is much harder to understand is why this internationally lauded, UNESCO World Heritage site is relatively uncrowded.
Located along the border of Zambia and Zimbabwe, travellers can elect to visit Victoria Falls from either country. Though Zimbabwe offers the largest and best vistas, because of the country's troubled past, most tourists visit the site from Zambia. This is slowly changing, however, as Zimbabwe enjoys some economic and political stability and the region surrounding the Falls earns its rightful reputation as one of the safest and tourist-friendly sites in the country.
Travellers who do opt to visit the Falls from Zimbabwe will not be disappointed. You will not only experience the best views of the famous waterworks but also avoid long lines or having to elbow your way to a prime viewing spot of one of Mother Nature's most notable masterpieces. Bring with you a sense of discovery and don't expect an abundance of signage, detailed trail maps or slick safety barricades either. Unlike in North America, where such an incredible site would be over-touristed and highly commercialized, Victoria Falls is gloriously uncrowded. A visit is an understated production where barriers are haphazardly made from sticks and warthogs and vervet monkeys outnumber tourists.
After taking in the view, be sure to visit the nearby eponymous town. The locals are welcoming and the area is filled with markets selling an array of handicrafts. You're sure to come across lots of good deals but the real find in the town of Victoria Falls is the famed Shona stone sculptures. These inimitable works of art sell for thousands internationally, but here you can have one for a fraction of the cost.
A wonderful way to end the day is with a cocktail at the historic Victoria Falls Hotel. As you take in the scenery and admire your market purchases, you'll find you can't help but revel in a region that has such an abundance of natural and man-made wonders.
For those who have their heart set on a safari, why not up the adventure quotient by stepping aboard the Zambezi Queen for a river safari along Botswana's Chobe River. The luxurious, 14-suite houseboat glides along 22 kilometres of the river while guests enjoy not only incredible animal viewing but also sightings of local fisherman, villages and sunsets of heart-stopping beauty.
The river is situated between Namibia and Botswana and runs along Botswana's Chobe National Park, which is said to have one of the largest concentrations of elephants in Africa (120,000 and counting). Along with a plethora of pachyderms, guests can expect to see an abundance of hippos, giraffes, zebras, antelopes, massive monitor lizards, crocodiles and an incredible array of bird life. When looking out over the river, it's impossible not to escape the impression that you and your fellow shipmates are turning a giant kaleidoscope, with every rotation providing a new and captivating vision of a fantastical, wild world. And fear not — though the boat doesn't have a gym, you'll indeed get a workout running from side to side and bow to stern as a crew member or the captain yells out sightings worthy of note.
What also makes this voyage special is that, unlike at conventional safari lodges, there are no four a.m. wakeup calls for guests on the Zambezi Queen. That's because here the animals are all around you going about their everyday lives under the rapt gazes of admiring onlookers. Optional excursions include fishing or a visit to a local Namibian village and each day concludes with a sunset cruise in a hand-hewn canoe or larger tender boat so guests — with canapé and glass of wine in hand — can get up-close-and-personal with the river's denizens.
And take note: though you don't have to get up early, you may want to. There are few things as decadent as enjoying a cup of coffee and — still in your pajamas — sitting on your private balcony watching Africa and its animal inhabitants begin their day under the waking sun.
 
Ibo, Mozambique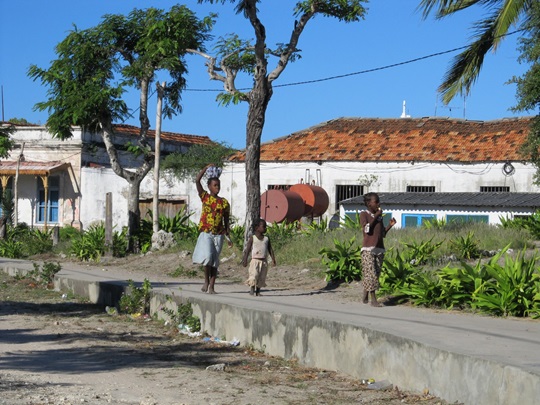 Sandra Macgregor
The astonishing alchemy of Ibo, a small island in Mozambique's Quirimbas Archipelago, was best summed up by the words of a fellow traveller: "Of all the places I've ever been, Ibo is where I come to really forget about the rest of the world. Time just doesn't exist here." Little known outside of Southern Africa, this sparsely populated isle was an active Arab trading post for almost millennia. Then the Portuguese colonized the island in the 1500s, making Ibo a major export centre for ivory, gold, amber and slaves.
Thanks to its colourful, if often sad, history and ancient colonial buildings, the island and surrounding archipelago have been nominated for World Heritage Status. UNESCO describes the site as "…an outstanding illustration of the phases of a particular culture that brought together and homogenized disparate elements of the cultures of Africa, the Arab region, India and Europe over more than a millennium." Many of these cultures left an indelible mark on Ibo and imbued it with a unique energy and atmosphere that lives on today as much in the people as in the architecture.
Along with a Catholic church, homes and trade buildings, several Portuguese-built forts still stand, the most famous being Sao Joao Batista Fort. Once a holding area for slaves, it's now where the island's famed silversmiths sell their finely woven silver jewellery, which is prized throughout Southern Africa for its intricate craftsmanship.
But even if you're not a history buff or looking to buy jewellery (though I defy you to leave without a bracelet or two), Ibo has much to offer. There's no commercial development on the island and the charmingly ramshackle homes, crumbling colonial buildings, exuberantly overgrown vegetation and dirt roads all conspire to make this sleepy town the perfect remote retreat for those really looking to get away from it all. Visitors can enjoy snorkelling; sunset cruises in striking, hand-crafted dhow boats; village tours; and island hoping. Perhaps, though, the most enjoyable activity is interacting with the island residents. Unused to visitors, tourists are welcomed rather than reviled, and locals, who are as curious about us as we are about them, never tire of offering visitors a warm smile and a few words in broken English. It's a rare prize to find a sun-drenched oasis that time has so interestingly influenced yet so seemingly forgotten.