Laura Byrne Paquet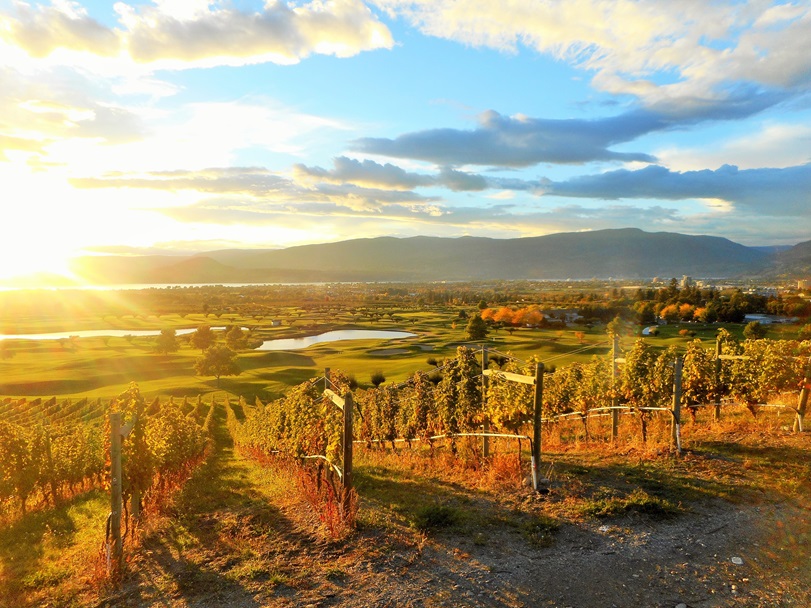 You could easily spend a week in British Columbia's Okanagan Valley and not run out of landscapes to see, things to do or vineyards to visit (there are currently 132 wineries in the valley). The 250-kilometre-long region includes six distinct wine-growing areas, where the most common varietals include Pinot Gris, Chardonnay, Pinot Noir and Merlot. Tours abound; you can take a golf-and-wine tour, travel between vineyards by floatplane or unwind in a limousine, for instance.
 
Three hubs for wine lovers
With a population of about 106,000, Kelowna is the biggest city in the valley and home to its main airport. Situated on 135-kilometre-long Okanagan Lake, it has a mild climate and, as a result, is rimmed with orchards and golf courses as well as vineyards. One of the quirkiest wineries is Summerhill, where organic and biodynamic wines are aged in a custom-built pyramid, which the winemaker argues improves the taste. When you're not touring wineries, check out Kelowna's Cultural District, a six-block cluster of restaurants, shops and galleries, many housed in former fruit-packing buildings.
A 60-kilometre drive south of Kelowna, Penticton offers seven beaches and more than 150 recreational trails for outdoorsy travellers to enjoy. En route to all that healthy fun, however, you might get distracted, as there are over five dozen wineries within a 20-minute drive of town. A popular destination for foodies is the award-winning Hillside Winery and Bistro, with its two-level patio overlooking Okanagan Lake.
Even further south, tucked up against the border with Washington state, Osoyoos is located in the heart of Canada's only true desert. To get a taste of the area's vibrant Aboriginal culture, visit Nk'Mip Cellars, one of Canada's only First Nations-owned wineries. At the Nk'Mip Desert Cultural Centre, you can enjoy presentations in two multi-media theatres, take a guided walk, go rappelling or fishing, or see a traditional sweat lodge.  In addition, a short drive from Osoyoos on the Crowsnest Highway (Highway 3) will bring you to Spotted Lake, a sacred therapeutical site. 
 
Eat, drink and be merry
The Okanagan Wine Festivals Society and its member wineries organize events throughout the year. If you'd like to sample fine wines after a day of skiing, there's the Sun Peaks Winter Okanagan Wine Festival in January. The Spring Okanagan Wine Festival often includes a festive Mother's Day brunch. The busy summer season brings shorter events, such as the Mile High Wine and Music Festival near Vernon, featuring live country and bluegrass tunes performances. The granddaddy of the region's events is the Fall Okanagan Wine Festival, a 10-day celebration in late September and early October.
 
IF YOU GO
Kelowna is a one-hour flight from Calgary or Vancouver, and just under five hours direct from Toronto. For more information about the Okanagan Valley, see Tourism Kelowna, Visit Penticton and Destination Osoyoos.