Laura Byrne Paquet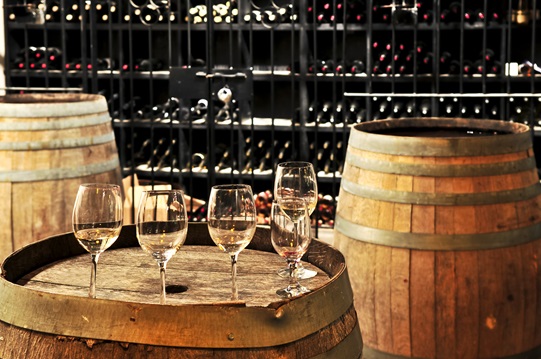 Jutting out into Lake Ontario south of Belleville, Prince Edward County is a quiet enclave of country roads, cute villages and scenic beaches. Until recently, the dunes of Sandbanks Provincial Park were the area's main claims to tourism fame.
Over the last 15 years, however, "the County" (or simply "PEC") has evolved into one of Canada's culinary hot spots. The region's first winery, Waupoos Estates, opened its doors in June 2001. Three dozen others have since sprung up, many launched by stressed-out urbanites seeking rural peace.
As the winery industry has grown, so has the wider hospitality scene. Artisanal cheese makers, beekeepers, cooking schools and an award-winning outpost of Toronto's uber-hip Drake Hotel have all popped up in the last few decades.
That being said, the County still has dirt under its fingernails and a peaceful vibe. As my sister said recently, when we drove past yet another postcard-pretty barn surrounded by cud-chewing cows, "It feels as though we've gone back in time."
 
Where to sip
Wineries range in size from tiny, off-the-grid Redtail Vineyard, where a tour group of 10 pretty much fills the production room, to larger establishments such as the Grange of Prince Edward County, where a barn dating back to 1826 is now a light-filled tasting room that doubles as a popular wedding venue.
What will you be sampling? "The County is known for Pinot Noir and Chardonnay, so just about everybody does those," says the Grange's Duarte Da Silva. That being said, you'll also find PEC wines made from more uncommon varietals, such as Geisenheim and de Chaunac.
If you don't have a designated driver, PEC Wine Tours and several other companies provide tours by van or limousine. During some of the County's many food and wine festivals, a shuttle bus ferries visitors from vineyard to vineyard.
 
Where to nosh
Twice a year, the Countylicious festival highlights some of the region's most notable restaurants. You can also learn tips and tricks for your home kitchen at the Waring House Cookery School, From the Farm Cooking School or Chef Michael Hoy Culinary. Drop by Fifth Town Artisan Cheese Company to sample the wide range of goat and other cheeses, but don't miss the truffle honey chevre. And the County's biggest town, Picton, is home to several stores specializing in local food products.
 
Where to stay
The Drake Devonshire Inn has garnered tons of press, but there are numerous other small inns and B&Bs scattered across the County. You can also camp or rent cottages at Sandbanks Provincial Park.
 
IF YOU GO
By car, the County is 2.5 hours from both Toronto and Ottawa, and 3.5 hours from Montreal. For more information, contact Prince Edward County Tourism (http://prince-edward-county.com).