Laura Byrne Paquet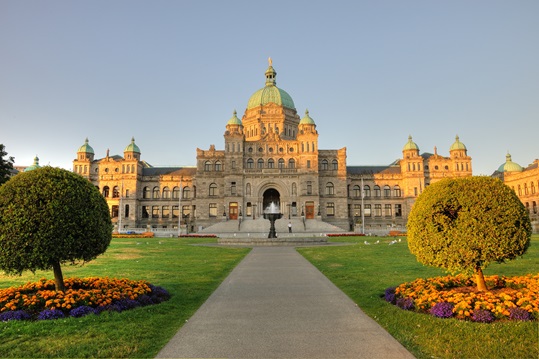 Victoria - 2009fotofriends / shutterstock.com
Dry summers, largely snow-free winters and year-round golf. The mystery isn't why so many people retire to Victoria, it's why everyone doesn't. However, even if you're just visiting, there's a lot to see and do in British Columbia's capital.
One of the top attractions is a world-famous destination for green thumbs. The Butchart Gardens — which is technically just north of Victoria, in Brentwood Bay — began as one couple's project to reclaim a former limestone quarry. Over a century later, almost a million people stroll around the 53-hectare (130-acre) site every year to admire over 100 varieties of plants and to enjoy concerts, fireworks, boat tours and other activities.
Here are just a few of the region's other highlights.
 
Delve into history
Did you know that Victoria is one of the oldest cities in the Pacific Northwest? As a result, it's full of cool historical sites, like North America's second-oldest Chinatown. You can also explore the huge and fascinating Royal British Columbia Museum (don't miss the rich collection of First Nations artefacts). National Historic Sites of Canada include Fort Rodd Hill, Fisgard Lighthouse and a 39-room Victorian mansion called Craigdarroch Castle, as well as the aforementioned Butchart Gardens.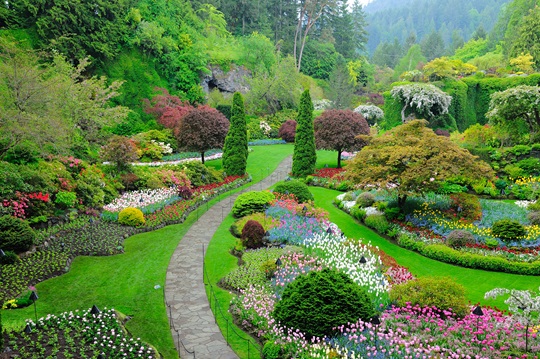 The Butchart Gardens - 2009fotofriends / shutterstock.com
 
Nosh your way around town
From the verdant Cowichan Valley to seafood-rich inlets, Vancouver Island is a great place for farm-to-table chefs. Many Victoria restaurants use local ingredients like sea asparagus, oysters, goat cheese, lamb, salmon and prawns. In addition, some 25 wineries dotted across the island and the neighbouring Gulf Islands produce varietals such as pinot noir and gewürztraminer. A fun time to check out the city's restaurants is during the Dine Around and Stay in Town promotion in February and March, when chefs offer special prix-fixe menus and hotels offer deals on rooms.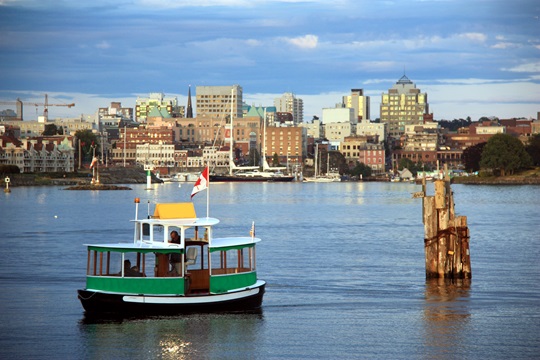 Victoria - Rolf Meinow / shutterstock.com
 
Get out on the water
Pack your binoculars — Victoria is a superb place to go whale watching. You're quite likely to spot whales year round, but your odds are best between May and October. Common sightings include orcas, humpbacks and minke whales, as well as porpoises, seals, dolphins and sea lions.
Water sports are also hugely popular in the area. You can tour the Inner Harbour and nearby waters by kayak or tall ship, go scuba diving, or try your luck fishing for salmon.
 
Bring home a souvenir
Shopaholics should head to Johnson Street, lined on both sides with quirky, independent boutiques such as Smoking Lily (a clothing shop housed in a 4-foot-by-11-foot space that was once a foyer). At one end of the street, open-air Market Square is a popular hub of shops and restaurants, including one serving local craft beers. And that seems like a good place to end our tour. Cheers!
 
If you go
For more information, see www.tourismvictoria.com.