Laura Byrne Paquet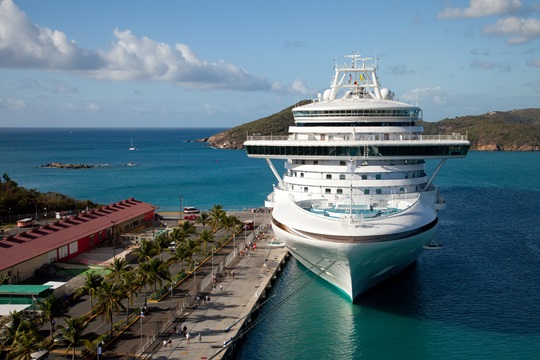 St. Thomas, Carribbean Ruth Peterkin / shutterstock.com
As one of the busiest cruising destinations in the world, the Caribbean offers travellers an almost overwhelming array of choices, from the islands they want to visit to the type of ship they want to travel on. Here are a few tips for picking the right trip for your interests and budget.
 
Where to go?
One of the first decisions you'll need to make when choosing a Caribbean cruise is which region you want to visit. The cruise ship industry has helpfully divided the area into eastern, western and southern portions, and each has its pros and cons.
Destinations in the eastern Caribbean include Puerto Rico, the Turks and Caicos, the U.S. and British Virgin Islands, and St. Martin. These islands are generally closer together than those in the other two regions, making these routes appealing if you want to see a new island almost every day. Many ships on these routes leave from Florida, cities on the U.S. Eastern Seaboard (such as Baltimore or New York) or Puerto Rico.
The western Caribbean's ports of call include the Cayman Islands, Jamaica, eastern Mexico (particularly Cancun and Cozumel), Honduras and Belize. Distances between ports are longer, so these routes appeal to people who like at least a few "sea days" on their trip. Departure ports include several Florida cities, New Orleans, Houston and Galveston.
Southern Caribbean cruises tend to be longer — say, 11 days rather than a week — and many depart from Caribbean rather than U.S. ports. As a result, they may be more expensive than their eastern and western counterparts. On the bright side, most of these islands are below the hurricane line, and there is a lot of variety. Popular ports of call include Barbados, Grenada, the Dutch ABC islands (Aruba, Bonaire and Curacao) and St. Lucia.
 
What to do?
Sunny beaches and fruity drinks may be the main things that come to mind when you think of the Caribbean, but destinations here are actually quite diverse. Immerse yourself in Spanish colonial history in Puerto Rico or the Dominican Republic.  Admire colourful gabled houses in Curacao. Mingle with the glitterati in St. Bart's or revel with party-loving crowds in Cancun. Enjoy spicy jerk chicken in Jamaica, baguettes in Martinique or high tea in oh-so-British Barbados. Hike rainforest paths in St. Lucia, swim with stingrays in Grand Cayman or scuba dive in Roatan.
 
Which ship to pick?
Enormous ships such as Royal Caribbean's Oasis of the Seas and Norwegian's brand-new Escape offer just about every amusement imaginable, from waterparks, Broadway-style shows and casinos to spas, carousels and multiple restaurants. Smaller ships such as Seabourn Odyssey and Windstar's Wind Surf can visit off-the-beaten-track ports and give you a more intimate vacation experience. And each line has its own vibe: Disney, naturally enough, caters to families, while Carnival's "fun ships" focus on non-stop activities and Silversea aims at an upscale crowd. Do some research, talk to friends or consult a travel agent to make a shortlist of the ships and cruise lines that might suit you best.