Laura Byrne Paquet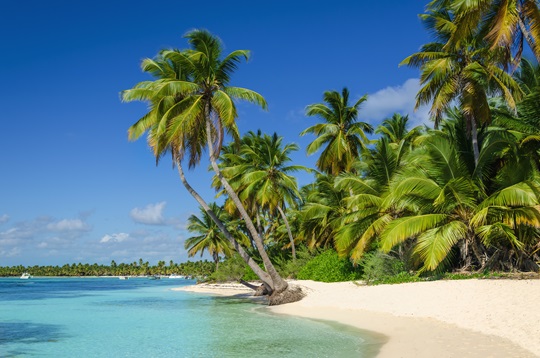 Anna Jedynak / shutterstock.com
There are pleasant islands. There are pretty islands. And then there are flat-out, drop-dead gorgeous islands that will have you reaching for your camera so often that eventually you'll stop putting it back in your pocket.
Saint Lucia is one of the latter.
The Caribbean island has it all, really: undulating mountains, waterfalls galore, deep-green rainforests and long sandy beaches. If it were a 1950s high school student, it would definitely be voted homecoming queen.
If you choose Saint Lucia for your next tropical vacation, here are a few things to see and do.
 
Choose your base
Two of the most popular tourist towns are Rodney Bay and Soufrière. The guest houses, villas, hotels and resorts around bustling Rodney Bay cater to travellers with a wide range of budgets — although, it has to be said, Saint Lucia is not the cheapest destination. 

Go exploring
Sure, there are lots of spots in Saint Lucia where you can lie on the beach for a week while a bartender brings you rum punches. However, if you're more energetic, you can try ziplining through the rainforest near Rodney Bay, kayaking and mountain biking near Soufrière, or scuba diving and snorkelling in several great spots. Segway tours are very popular, as are sunset catamaran cruises. To channel your inner Jack Sparrow, hop aboard a reproduction pirate ship, such as Black Magic or The Pearl. For a rustic spa experience, try the volcanic hot pool in Sulphur Springs Park. (When I say "hot," I mean hot; the water is often above 45 °C.)
 
Dance the night away
If you're looking for nightlife, head to Gros Islet (near Rodney Bay) on any Friday night for Jump Up. Streets are closed to traffic as DJs and bands set up huge speakers on makeshift stages. Nibble on barbecued chicken or seafood, washed down with icy Piton beer, as you sway to Caribbean music under the stars with a thousand or so newfound friends. Not for the claustrophobic.
 
Get there by air
In high season, you can fly direct from Toronto or Montreal to Hewanorra International Airport. However, the airport is about a 90-minute drive on twisty roads from Rodney Bay. An alternative is to fly direct to a neighbouring island and take a connecting flight to George F.L. Charles Airport, just a 20-minute drive from Rodney Bay. Both airports are over an hour's drive from Soufrière.
 
If you go
For more information, see www.stlucianow.ca