Laura Byrne Paquet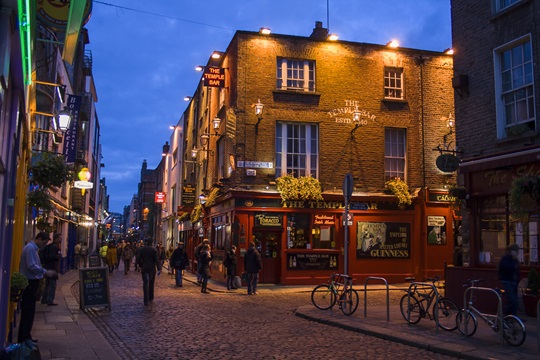 Dublin
Forget about getting out of Dodge. My husband and I couldn't get out of Cork.
We were trying to drive from the city on Ireland's southern coast to the Dingle Peninsula on the west. And we were very, very lost.
On the bright side, everyone was eager to offer directions. The problem was, that eagerness didn't necessarily correspond with actual knowledge of the route we needed to take.
At one point, we cheered as we spotted a "Thank you for visiting Cork" road sign…only to burst out laughing as a "Welcome to Cork" sign came into view five minutes later.
Word to the wise: Don't count on making any longish drive in the time it would take you in Canada. If you don't actually get lost, you'll likely be pulling over every five minutes to take photos or, in rural areas, to let a flock of sheep cross the road. But even if you're a classic Type A, I can almost guarantee you won't mind after a day or two.
We did eventually make it to the gorgeous Dingle Peninsula, and I recommend it highly. Not only is it one of the places where you're most likely to hear Gaelic on the street, it's also a hotbed of traditional music. And these days, you can take a newly designated, 2,500-kilometre route called the Wild Atlantic Way along the southern and western coasts all the way from Cork to Malin Head in Donegal, pausing as often as you like for a bit of golf on some of the world's most renowned courses.
Here are a few other places not to miss.
 
In Dublin's fair city
Many Canadians arrive in the country via Dublin, and it's a rewarding place to spend a few days. Stroll across St. Stephen's Green, see the illuminated Book of Kells in the Trinity College Library, tour the Guinness Storehouse, and visit the National Gallery of Ireland and the National Museum of Ireland. If you fancy a pint, ask a local to recommend a good pub (all the guidebooks will direct you to the Temple Bar area, but it's noisy, touristy and overpriced).
 
Northern Ireland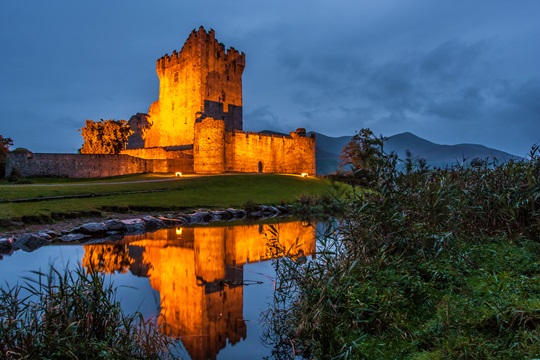 Pierre Leclerc / shutterstock.com
Northern Ireland is part of the United Kingdom, but the border between it and the Republic of Ireland is almost invisible. As a tourist, you may only notice it when you go into a store and realize the currency has changed from euros to pounds.
Belfast is worth a visit, particularly for history buffs. The Titanic Belfast centre tells the tale of the famous ship, which was built in the city's Harland & Wolff shipyard. For a glimpse into more recent history, take a tour of Belfast's many political murals. And beyond Belfast, the stunning Antrim Coast Road leads to the Giant's Causeway, an unusual formation of basalt columns stretching out to sea.
 
If you go
For more information, see www.ireland.com.