Laura Byrne Paquet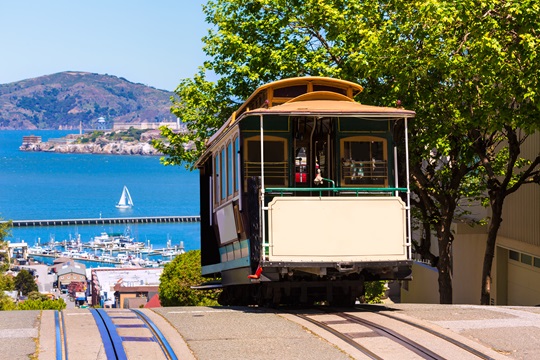 holbox / shutterstock.com
Quick: Name three famous places in California.
I suspect it didn't take you very long. Movies, television shows and songs have burned much of the Golden State into our minds, from the Hollywood sign, Disneyland and the Golden Gate Bridge to Malibu, Joshua Tree National Park and Big Sur.
In fact, California has so much to offer visitors that it's hard to know where to start. Here are a few ways to narrow down the list.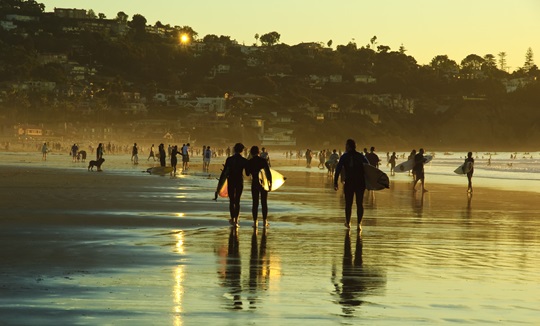 Sebastien Burel / shutterstock.com
Which city?
The big three are, from north to south, San Francisco, Los Angeles and San Diego. 
San Francisco, shaped by its hippie past and high-tech present, has a young, entrepreneurial and somewhat lefty vibe. Great restaurants, fine wines from nearby Napa and Sonoma, and artistic events abound. Major attractions include the former prison on Alcatraz Island, and shopping and dining on Fisherman's Wharf. Don't expect to swim and surf in the winter, though; the city is at roughly the same latitude as Richmond, Virginia, and even in summer you'd be wise to pack a sweater. 
In sprawling Los Angeles, you will probably spend more time in your car than you're used to. But it's worth the effort to explore, because every neighbourhood has a different personality. Try Beverly Hills for glitter, Venice Beach for bohemian fun, and Santa Monica for shopping, restaurants and the famous Santa Monica Pier. Honour your inner movie geek with visits to the Hollywood Walk of Fame or Universal Studios Hollywood.
Blessed with perhaps the best weather in California — balmy year round but rarely scorching — San Diego is a great place for snowbirds. Balboa Park is home to 17 museums focusing on everything from art and history to model railroads and photography; you can also visit the world-famous San Diego Zoo. Seaport Village is a waterfront shopping and dining destination, and the tony suburb of La Jolla is a great place to hit the beach.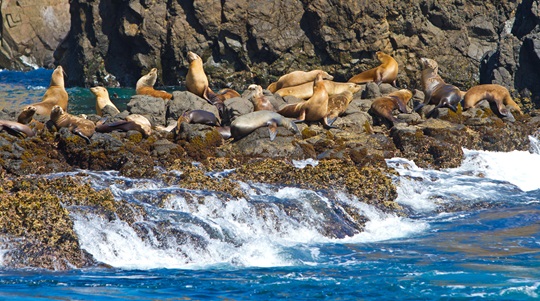 Pal Teravagimov / shutterstock.com
Which wilderness?
Since California has a population of close to 20 million, it's hard to remember that vast swaths of it are quite empty. It is home to some of America's most beloved national park landscapes, including the towering rainforests of Redwood and the jagged mountain peaks of Yosemite. You can explore a vast desert in Death Valley National Park, the hottest place in the United States, or camp, hike and kayak in Channel Islands National Park.
From vineyards and deserts to beaches and historic small towns, California has a vista for just about everyone. To sample many of them, you can drive the spectacularly scenic California State Route 1 (parts of which are known as the Pacific Coast Highway) from south of Los Angeles to north of San Francisco, or hop aboard Amtrak's Coast Starlight train, which will take you from L.A. all the way to Seattle, if you're so inclined.
 
If you go
For more information, see www.visitcalifornia.com