Laura Byrne Paquet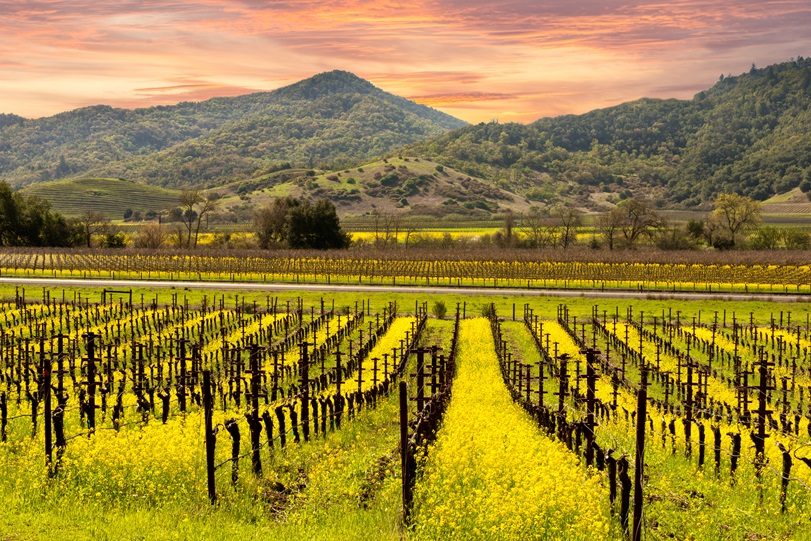 It all started with a competition that was supposed to be a slam-dunk…for the other team.
In 1976, a wine shop owner decided to hold a blind taste testing at the InterContinental Hotel in Paris, pitting respected French wines against unknown vintages from very young California wineries. Everyone assumed the French wines would easily win the tasters' favour over their New World cousins. However, the Napa Valley wines swept both the red and white wine categories. A small article in Time magazine alerted the world, and a new wine destination was born.
 
Spoiled for choice
Forty years on, the Napa Valley north of San Francisco is packed with fun for wine lovers. More than 400 vineyards are scattered across the valley between Napa and Calistoga. There are internationally recognized labels, such as Robert Mondavi and Beringer. There are celebrity-owned vineyards, such as Francis Ford Coppola's Inglenook. There are also scores of small boutique properties, as almost all the valley's wineries are family owned and two out of three each produce fewer than 5,000 cases of wine annually.
 
From the road or from the air
On the road, the first rule is to designate a driver. After that, you need to pick a route, and that can be trickier. Highway 29 is the busy main drag. For a more restful drive, try the Silverado Trail (Highway 121), an oak-shaded road that runs along the valley's eastern edge, offering sweeping views of rolling vineyards. You'll find dozens of wineries to visit, including Stag's Leap Wine Cellars and Mumm Napa. If you'd rather leave the driving to others, bus and limousine tours are available. Another popular way to view the valley is from the air at sunrise, from the basket of a hot air balloon. Several companies offer flights, often with the option of a champagne breakfast afterward.
 
Eat and sleep well
Champagne breakfasts are just the beginning of the region's dining options. The valley is home to seven Michelin-starred restaurants, including The French Laundry in Yountville. If your budget isn't gold plated, other options abound, including many restaurants with scenic terraces.
Accommodation options run a similar gamut. Sure, you can indulge in spa treatments and private golf lessons at the posh Meadowood resort in St. Helena. But if you'd rather save your money for food, wine and balloon rides, you can also find a few affordable lodges and motels, especially in the city of Napa. Cheers!
 
If you go
The city of Napa, at the southern end of the Napa Valley, is 97 kilometres from San Francisco International Airport. Calistoga, at the northern end, is 45 kilometres further. For more information, see Visit Napa Valley or WineCountry.