Moira White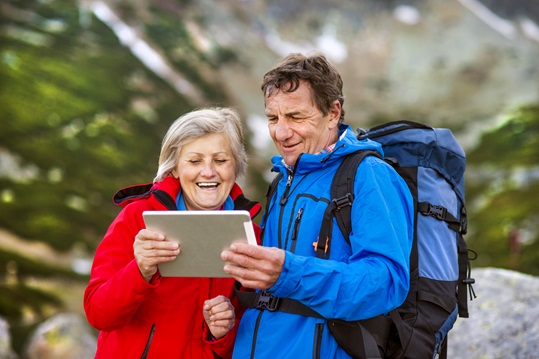 Most of the retirees I know love to travel. Like many of us, they look for ways to see the world without spending a fortune. Although the two goals seem incompatible, the sharing economy makes them possible. Two of the most popular sharing ways today are House Exchanges and Airbnb.
 
House Exchanges
Alan and Maureen, both retired, have been exchanging houses with others around the world for close to a decade. They've been to Europe, Asia, and many Canadian cities — all without the expense of staying in hotels. And as an added bonus, they've met many interesting people along the way.
Home exchanges have proliferated since the advent of the Internet. The main companies include HomeExchange, Home Link, Love Home Swap and Seniors Home Exchange. Each one operators somewhat differently. Some companies require you to join on a monthly ($20–$50), yearly ($100+) or multi-year ($200+) basis. Options range from exchanging houses directly to amassing and using points for stays. Some companies offer extras such as accidental damage and trip cancellation insurance.
The best recommendations come from friends and neighbours who are familiar with house exchanges. Ask for advice and you're likely to find the plan that fits your needs. For more information on how home exchanges work, watch the video from HomeExchange, the world's largest home exchange company.
 
Airbnb
David and Ruth prefer a different route, Airbnb. They recently travelled to their daughter's wedding in Toronto where they rented a large, centrally located apartment that let multi-generations — including their parents and children — stay together. And because they chose a fully equipped apartment, they were able to feed everyone breakfast and lunch without resorting to more expensive restaurant meals.
The Airbnb website lets you choose accommodation ranging from an extra bedroom in someone's house to a full apartment or house. The stays can be overnight, a weekend, a week, or months long. And the company operates in more than 190 countries worldwide.
Once you've chosen a destination and selected the dates you want, the website generates potential listings. While pricing a weekend stay for two in Montreal recently, I had options ranging from $15 per night for a private room in an apartment to $600 for a large, private house that accommodates 14 guests in six bedrooms. If you're interested in going further afield, a private room in Destin, Florida, goes for $72 (Canadian) per night, while a two-bedroom condo is $141.
When using Airbnb, extra charges are included in the price quoted. You could be assessed a cleaning fee (anywhere from $10 to $70 for typical stay), a service fee (approximately $10 to $40) and an occupancy tax in some destinations. These are all detailed up front and booking is done through the Airbnb website. No money exchanges between the hosts and guests.
 
Leap in — cautiously
Experts suggest you do your due diligence before using either a house exchange or accommodation sharing company.
Some house exchange companies offer extras such as accidental damage and trip cancellation. HomeLink advises that you contact your insurance company prior to the exchange to let them know that someone else will be staying in your home. If you also enter into a car exchange, you should contact your car insurance company first.
The same applies to renting a room or your whole house. Large, established companies like Airbnb offer damage insurance of up to $1 million that protect their hosts. And the fact that hosts are paid directly by Airbnb provides another layer of protection.