Woody Huizenga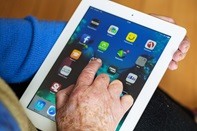 Trip planning was once done for us. On the advice of our travel agent, we'd select a package: airfare, hotel and perhaps activities. For a driving vacation, we might ask the CAA to prepare a Trip Tik travel planner.
Today, trip planning has become immediate and interactive. We can change our plans while en route. The Frommer and Fodor country and city guides have gone from hard-copy products to dynamic tools that track changes in construction activity and weather conditions in real time.
The professionally created Frommer and Fodor guides now face competition from crowd-sourced content. It contains current information on everything from road and traffic conditions to gasoline prices to hotel vacancies and room rates. And once you locate a bed, dining and entertainment are easier than ever to find.
 
Finding a place to stay
Trip Advisor, Kayak,  JetSetter and Expedia offer excellent prices on five-star properties and intimate inns — along with cars and flights — so you can plan and book the trip of your dreams. Trip Advisor allows you to read the reviews of your Facebook friends. Priceline will let you haggle for the best room rates, based on star class, dates of stay and location, but will not identify the property until the deal is closed.
Trivago is great for ensuring you get the best hotel prices on your trip. It's a metasearch site that lets you compare multiple hotel sites, such as booking.com and hotels.com.
Whether a room overnight, an apartment for a week or a villa for a month, Airbnb connects people to unique travel experiences in more than 34,000 cities around the world.
VRBO – Vacation Rentals by Owner — may be perfect for family vacations, reunions and group travel. Couchsurfing is a volunteer-based worldwide network connecting travelers with members of local communities. It lets you stay in private homes and experience the world in a way money can't buy.
 
Finding a place to eat
Once you've found a place to stay, you'll need to eat. Yelp.com crowd-sources restaurant and bar recommendations. If, on the other hand, you'd prefer a better-known reference, the Michelin Guide  offers reviews of more than 27,000 restaurants. For daily deals on meals or activities from scuba to skydiving, be sure to check out Groupon.
 
And talking while you're there
And don't forget the latest in translation gizmos. Google Translate for iPhone or iPad and Google Translate for Android let you take a picture of a sign or menu that it then translates. Both versions also let you translate using your voice or keyboard, and you can use it offline.
It really doesn't matter where you expect to go — or where you find yourself. You can find almost anything you're looking for if you put the right questions to your search engine.