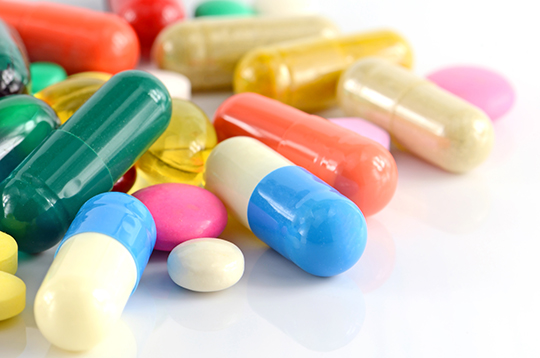 After a year of study and consultation, the Advisory Council on the Implementation of National Pharmacare released its final report in June 2019 – recommending a universal, single payer pharmacare system for Canada.
The report includes 60 recommendations to guide the government in the development of a pharmacare system "that provides consistent, equal access to prescription drugs to all residents of Canada at low cost."
To develop its recommendations, the council engaged with stakeholders across the country. It received over 15,000 responses to an online questionnaire, as well as 150 submissions, including one from Federal Retirees.  A summary report of what the Council heard is available online.
Canada pays some of the highest prices in the world for prescription drugs which is becoming unsustainable for everyone. Now is the time, the report urges, to "complete the unfinished business of universal health care."
The Council recommends a national pharmacare system that will be delivered by the provinces and territories in the same way Canadians receive care from hospitals and physicians. This will ensure that all Canadian residents have access to prescriptions for their physical and mental health, based on need and not ability to pay.
The Council proposes that the federal and provincial/territorial governments work collaboratively to implement national pharmacare and that the federal government proceed with implementation should not all provinces/territories be able to opt in at the beginning. It also recommends some flexibility so that provinces and territories can provide coverage beyond national pharmacare standards.
To lead this work, the Council recommends that the arms-length Canadian Drug Agency (announced in the 2019 budget) be responsible for developing a national formulary of essential medications to provide coverage for most major conditions – representing almost half of all prescriptions. This formulary should be available by January 1, 2022.
A fully comprehensive formulary of drugs would be developed no later than January 2027, with additional drugs added based on their clinical effectiveness and value for money. It was also recommended that the formulary include medical devices and supplies associated with prescription drugs, such as aerochambers.
The Council proposes that the Canadian Drug Agency be responsible for negotiating drug prices and to provide guidance on appropriate use of drugs, as well as monitoring safety and effectiveness. A single purchaser to negotiate drug prices as well as reduced administrative costs are expected to result in $5-billion in savings per year by 2027.
Copayments of $2 and $5 per prescription, with an annual maximum of $100 per household are recommended. Individuals receiving social assistance, government disability benefits and seniors receiving the Guaranteed Income Supplement would be exempt from copayments.
The third recommendation of the report is that Canadians continue to be allowed to purchase private insurance to supplement public coverage as well as cover any out of pocket costs.
"Although national pharmacare requires a substantial investment of public funds, it will result in significant savings to Canadian families and lower the total amount being spent on prescription medication," the Council writes.
It proposes that the federal government cover the additional costs for national pharmacare. The Council estimates it will cost an additional $3.5-billion in 2022 to launch the formulary of essential medicines, which is expected to grow to $15.3-billion in 2027 with the more comprehensive formulary.
Like other federal health care expenses, the Council has recommended that funding should come from general revenues. Additionally, national pharmacare should be enshrined in new legislation, with predictable, dedicated funding through a new federal transfer.
Rare Diseases
The report recognizes that a distinct approach and dedicated funding is needed to address the exorbitant costs of expensive drugs for rare diseases, some of which it notes can reach to $2-million per patient, per year.
The 2019 budget announced up to $500-mllion per year starting in 2022-23 to support a national strategy for expensive drugs for rare diseases.  As part of this strategy, the council recommends the Canadian Drug Agency establish a "distinct pathway for the consideration of expensive drugs for rare diseases," as well as an expert panel to determine which medications should be funded for which patients.
Anticipated results under a universal national plan
In 2018, Canadians spent $34-billion on prescriptions – the second largest health care expenditure, after hospitals.
The council suggests through universal national pharmacare, prescriptions would be $300-million lower when essential medicines are covered than they would be without.  By 2028, spending on prescription drugs with a more comprehensive formulary would be $5-billion lower than without national pharmacare.
Families and businesses would also see savings. The cap on out-of-pocket spending would mean that families could save on average $350 per year and businesses with drug plans would save roughly $750 per employee per year.
The rising costs of drugs and health insurance are concerns that we hear from our members, many of whom who feel that the cost of health coverage is becoming increasingly unaffordable.
According to a 2018 study from the Canadian Centre for Policy Alternatives, the overall share of private health insurance premiums paid by employees has grown from 26 per cent in 2010 to 40 per cent in 2016. Federal retirees have seen their premiums increase significantly when the government increased the plan cost-sharing from 25:75 to be shared equally (50:50) between the government and pensioners.
The report highlights that among the 3 million people who could not afford their medications, 38 per cent had private insurance and 21 per cent had public coverage. Despite this coverage, they were unable to afford the out-of-pocket costs for their prescriptions.
Governments and private drug plans are also struggling with the high costs of drugs, with some turning to cost containment measures, such as premium and copayment increases, as well as reduced health benefits. The Council notes that more than a quarter of private members have included caps on coverage, such as annual and lifetime maximum.
Improving access to prescription medicine also improves health outcomes, reduces emergency department visits and results in fewer hospitalizations, leading to significant savings to our health care system.
Pharmacare is likely to be a significant issue in the upcoming election and Federal Retirees is asking the political parties to let us know their plan.
In this election, the National Association of Federal Retirees has four key priorities: retirement income security, a National Seniors Strategy, support for veterans and their families, and pharmacare. Join the campaign today.
The Advisory Council on the Implementation of National Pharmacare has delivered on its mandate and developed a comprehensive and thoughtful plan for Canada that will provide affordable and consistent access to the medications Canadians need.
We look forward to hearing more about how the parties plan to address national pharmacare in the upcoming election.