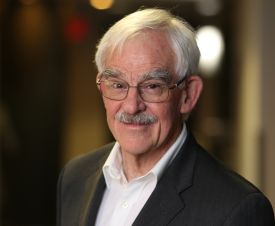 Roy Goodall served in the Canadian Armed Forces for 38 years, retiring with the rank of Major. He brings comprehensive financial, personnel and project management know-how, in both national and international settings. After joining the Calgary and District Branch board in 2005, Roy served as a director, treasurer, first vice-president, president and past president. Roy was a key player in authoring the organization's national bylaws and led the team that completed the branch incorporation process. Roy is also committed to advocacy, having served as the provincial advocacy officer for Alberta since 2012. He joined the national board of directors in 2014 and was elected president of Federal Retirees in 2022.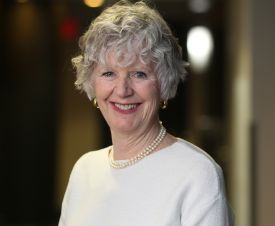 Hélène is an economist who graduated from the Université de Montréal in 1983. She retired in March 2016, after a 32-year career with the Public Service, where she held executive positions in a number of organisations (Canadian Transportation Agency, Health Canada, Canadian International Trade Tribunal, Privy Council Office) and was Visiting Executive at the Canadian Association of Public Service Executives (APEX). She was a member of the Board at the Ottawa Branch between January 2017 and June 2018, and was the Chair of the Branch Community Liaison Committee (BCLC). In 2018, Hélène joined the national board of directors as District Director (Ottawa & Nunavut). In September 2022, she was elected as the Association's Vice President.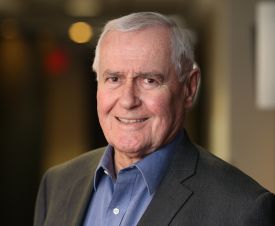 Brian Strongman is a retired peace officer with over 38 years of experience at all levels of management. Throughout his career, he acquired extensive skills and experience in personnel administration, career planning, conflict resolution and crisis management while employed with the RCMP and the United Nations. Brian has served the Association as a Regional Services Officer in British Columbia. During his years as an Association volunteer, Brian has also served as Health Benefits Officer, Secretary/Treasurer and President of the Kootenay branch before being elected to the National Board in 2014 and re-elected in 2017.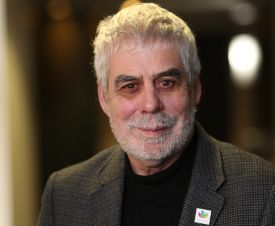 Michael Jolicoeur spent the majority of his federal public service career of over 30 years at the Department of Justice, including ten years as Senior Counsel. He was also part of the Aeronautics Act task force at the Department of Transport. He joined the Victoria-Fred Whitehouse Branch and served as a director on the branch board, as treasurer and as president of the branch. He was elected to the national board of directors in 2022.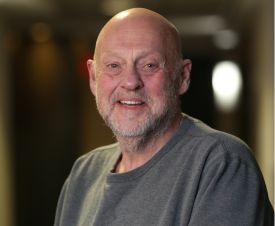 Rick worked as a Director of Human Resource Management at the Land Force Western Area (National Defence). He has also worked in the municipal and provincial sectors in the Human Resources field. He has been involved in the Association since his retirement in 2014. He started his involvement as a member of the Board of Directors with the Edmonton Branch, was appointed as the Health Benefits Officer and volunteered as the Acting Secretary for that Branch. He then successfully ran as the First Vice President. In 2018, Rick was elected District Director (Prairies & NWT) for a three-year term. Rick has been active with a wide variety of other volunteer activities and is a member of the University of Alberta Business School's faculty.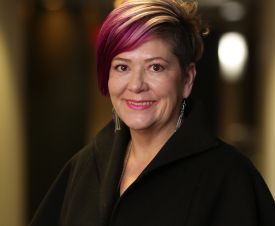 With over 37 years with CRA, Customs & Excise, and Health Canada, Connie Kehler brings a wealth of experience in strategic planning, training, recruitment, and project management, including 11 years at the senior management level. Working primarily in Human Resources, Connie served on numerous committees and projects at the local, regional and national levels, as well as interdepartmentally. A member since 2015, she joined the Winnipeg & District Branch in November 2018 as director at large, responsible for social media and website updates. She was elected to the national board in December 2020.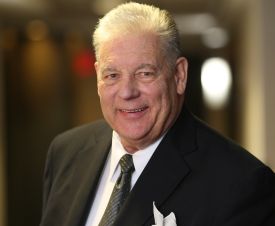 A member since his retirement in 2000, D. E. "Ted" Young served in the public service for over 37 years, with careers in the departments of Agriculture and Agri-Food Canada, the Canadian Food Inspection Agency and Farm Credit Canada. Ted brings a wealth of leadership and management experience in finance, negotiations, contracts, customer service, communications and training with government and industry. Ted served as a director on the Kitchener-Waterloo and District Branch board before being elected to the national board of directors in 2014 until 2021 and was re-elected in 2022. Ted was also appointed as the pensioners' representative (public service) on the Pensioners' Dental Services Plan (PDSP) board in 2018.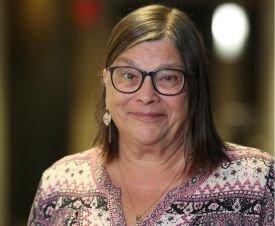 During her 35-year career in a variety of departments at the Canada Revenue Agency, Carol Grieco was responsible for coordinating a wide range of programs and assignments requiring a strong ability to plan and organize workloads. She also developed and delivered training to volunteers, coordinating the Income tax preparation clinics where volunteers prepared basic tax returns for various community groups. Carol joined the Association upon retirement in 2007 and started volunteering with the Kitchener Branch in 2009. She served as director at large, recording secretary, first vice president and was elected president of the branch in April 2012. Carol joined the national board in 2021.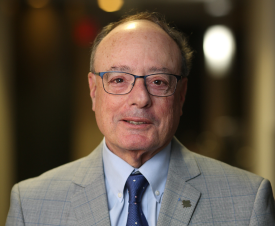 Michael Fine grew up in New Brunswick and joined the Foreign Service of Canada to see and experience the world. Between postings in Australia, Asia and the United States, Fine worked at a variety of government departments and served as a deputy minister in Manitoba, where he developed a strong understanding of government policy, including its development and implementation. Retiring from Global Affairs Canada as director general, he went on to join the Ottawa Branch and become a member of its board. Fine was first elected to the national board of directors in 2016 and again in 2022.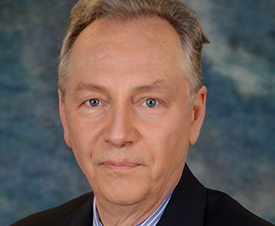 Daniel Brunet is a lawyer and was admitted to the Bar in 1979. Over the course of his career at the Federal level, he appeared before the Federal Courts and the Supreme Court of Canada. He first practiced as a prosecutor on behalf of the Attorney General of Quebec and subsequently practiced as a litigator on behalf of the Information Commissioner of Canada. His last position was Senior Legal Counsel. After retiring from the Public Service in 2014, Daniel was elected to the Ottawa Branch Board of Directors in 2016 and appointed as chair of the Branch's Membership and Services Committee. Daniel was elected to the National Board in 2017.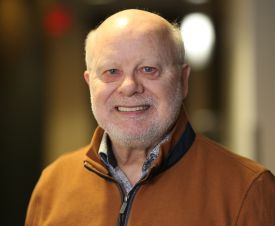 A member since retiring in 2009, Jacques Lambert served in the public service for 41 years with several departments, including Veterans Affairs Canada and the Ministry of Employment and Immigration. For more than 15 years, Jacques has been actively involved in national committees and on management boards. Jacques was elected to the board of the Montreal Branch in 2009 and most recently served as its President. He was a key contributor to the Association's by-law review process and worked diligently on the Honour Your Promise campaign within the Montreal region. Jacques was elected to the National Board in 2014 and re-elected in 2017.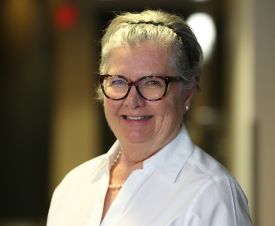 At the time of her retirement in 2019, Andrée Lise Provost was working as legal counsel for the Department of Justice Canada in the Canada Revenue Agency office. She joined Federal Retirees as a volunteer in 2021 as the advocacy program officer (APO) for the Quebec District. She also served as vice-president of the Outaouais Branch before being elected to the national board of directors in 2022.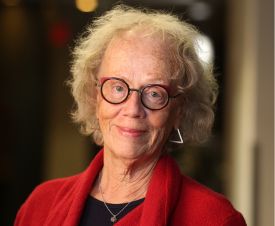 Megan Williams's career in the federal public service was with the Canada Council for the Arts in Ottawa and Canadian Heritage in Halifax. Her expertise includes non-profit governance, strategic planning, succession planning, board governance and capacity building. In the latter part of her career, she was National Director of the Canadian Conference of the Arts, an arts advocacy organization, where she gained experience in government relations and advocacy by addressing the CRTC, the Finance Committee, and the Heritage Committee as well as lobbying individual Members of Parliament. She was elected Vice President of the Board of Directors of the South Shore Branch in April 2017 and elected to the National Board in June 2017.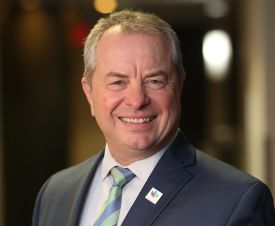 Roland Wells spent more than 26 years of service in the RCMP serving in New Brunswick, Prince Edward Island and Nova Scotia. His last ten years of service were at the commissioned officer level, retiring at the executive rank of Chief Superintendent in charge of the Halifax District in 2016. He joined the Central Newfoundland Branch of the Association as a volunteer in 2020 and became the branch's vice-president in 2021 before being elected to the national board of directors in 2022.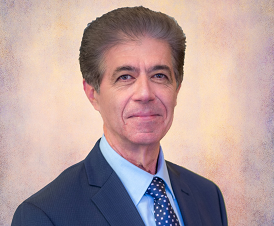 Before joining Federal Retirees, Anthony Pizzino was a co-founder of the Executive Directors Network, which brings together senior management staff from professional associations and unions across Canada. He has extensive leadership experience, most recently serving as the inaugural executive director of AMAPCEO, the union for Ontario's professional employees, where he defined and delivered strategic direction for the second largest bargaining agent in the Ontario public service. He is committed to results-driven and people-focused business strategies that drive positive organizational change, streamline internal processes and improve internal and external relationships.