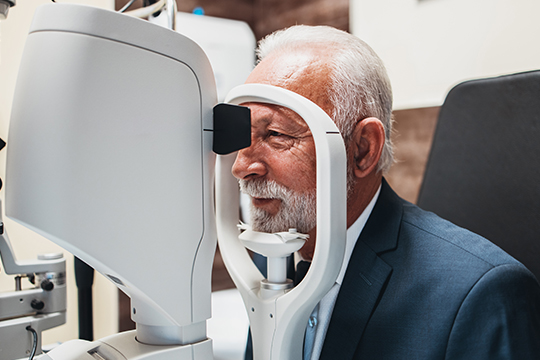 Federal Retirees members have let us know they are looking for updates to vision care and paramedical services while keeping the PSHCP affordable.
 
This is an important year for the PSHCP. While the plan renewal was expected to take place in 2020, the COVID-19 pandemic shifted government priorities and delayed the start of plan negotiations.  
In response to pressure from Federal Retirees and the public service unions, Treasury Board Secretariat representatives have finally received their mandate from the Treasury Board president to begin renewal discussions.
Association president and PSHCP pensioner representative Jean-Guy Soulière will be working alongside the Partners to represent pensioners' needs and interests in the renewal process. This includes ensuring that your PSHCP coverage is meaningful, effective, affordable and sustainable.
"The research has been done, members have told us their priorities, including updates to vision care and paramedical services while keeping the plan affordable," says Soulière. "There are competing priorities, and we have a lot of work ahead, but I'm ready to get this done and make a difference for all pensioner plan members of the PSHCP."  
Follow us on Facebook and Twitter to keep on top of the latest news related to PSHCP negotiations and our advocacy work.  
In the meantime, be sure to spread the word about membership with Federal Retirees. As a not-for-profit advocacy organization, we have strength in numbers and your membership matters. The larger our Association becomes, the stronger our voice – and the more effectively we can speak on behalf of federal retirees. Do you have friends in the public service? Invite them to join today – even if they aren't retired!