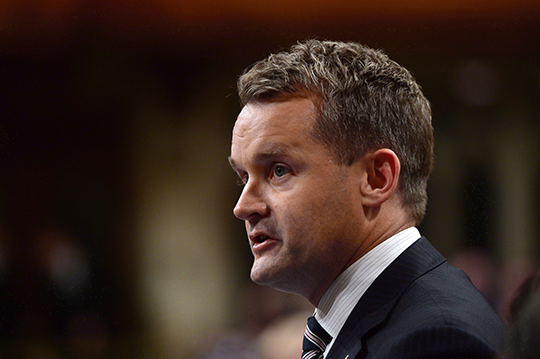 Photo credit: The Canadian Press
Beatrice Britneff
Veterans' advocates expressed more disappointment than relief Wednesday after the Liberal government rolled out its redesign of the benefits available to injured veterans who retired from the Canadian Forces after 2006. 

Eleven years ago, Ottawa replaced the old pension system for veterans with the controversial New Veterans Charter — which has been criticized in the decade since for short-changing Canada's retired soldiers. Critics claim the charter provides less financial assistance over the course of a veterans' lifetime than the old Pension Act did — and have urged the government for years to remedy this.

Despite hopes that the new plan announced yesterday, called "Pension for Life," might fulfill this wish, a new benefit created under the plan only targets severely disabled veterans. Advocates say the "vast majority" of veterans won't see any difference in their compensation.

Veterans advocate and former Canadian Air Force officer Sean Bruyea said the differences between the payouts individual veterans can expect to receive under the new plan will raise inevitable questions of fairness and parity.

"It's going to create a lot of dissent, a lot of discord in the veterans community," he said. "I think overall this is not good for their well-being.

"This will upset an awful lot of veterans. Parity still does not exist. Discrepancies are going to abound. I think this program has created a whole new caste system of veterans."

In a press conference in Ottawa yesterday, government officials said it was their intention to increase support for veterans "most in need."

"It's not going to please everyone but it delivers on our promise to clarify and simplify the three pillars of support provided to veterans," Veterans Affairs Minister Seamus O'Regan said.

The "Pension for Life" plan consolidates six existing income support benefits into one — which the government says will simplify a system that many veterans say is tough to navigate.

Bruyea said he doesn't think veterans and their families will be any better off than they are under the New Veterans Charter, based on the details the government provided yesterday.

Bruyea said the application process might become simpler once the benefits are consolidated, but he still believes the criteria for eligibility remain too complex.

"This is going to create a nightmare of anxiety for veterans and their family members," said Bruyea, who attended the government's press conference.

A more well-received aspect of the government's new plan is the decision to restore the option for injured veterans to receive a monthly pension for life. The New Veterans Charter did away with lifelong pensions and replaced compensation for pain and suffering with a lump-sum payment.

O'Regan said he felt yesterday's announcement represented a "good and fair program" for those who have served the country.

But nothing is officially changing for another 14 months; the government says the "Pension for Life" plan will come into effect on April 1, 2019.

O'Regan said it's important the Department of Veterans Affairs has the time to prepare for the new system and "get it right" – but when pressed by media, he conceded it's unfair to ask injured veterans to wait even longer for changes they've wanted for years.
 
"All I can do is look them in the eye and say we're doing our best," he said. "I want them to have it today.
"This isn't some mission-accomplished moment. This, in many ways, is just the beginning."