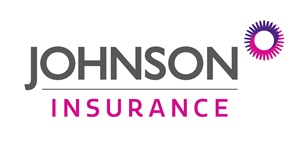 As a member of Federal Retirees, you have access to specially designed benefits on Home and Auto Insurance, such as:
Special rates
24/7 claims support and personalized service
5% discount on Home Insurance through Johnson* when you also have a MEDOC® Travel Insurance policy
First Accident Forgiveness
Roadside Assistance
Home Platinum Benefits – $10,000 jewellery and furs coverage, first claim forgiveness, and much more
To find out more about Home and Auto Insurance, call toll-free at 1-855-516-5606 or visit Johnson.federalretirees.ca
Johnson Inc. ("Johnson") is a licenced insurance intermediary. Home and auto policies are primarily underwritten by Unifund Assurance Company ("Unifund"). Unifund and Johnson share common ownership. Auto insurance is not available in BC, SK, and MB. An alternate plan is available in QC. *Home and auto insurance discounts only available on policies underwritten by Unifund. Eligibility requirements, limitations or exclusions may apply and/or may vary by province/territory. MEDOC® is a Registered Trademark of Johnson Inc., a licensed insurance intermediary ("Johnson"). MEDOC® is underwritten by Royal & Sun Alliance Insurance Company of Canada ("RSA") and administered by Johnson. Johnson and RSA share common ownership. Travel Assistance is provided by Global Excel Management Inc. *For a trip to be covered under Trip Cancellation, MEDOC® coverage must be in effect on the day your trip was booked or purchased, a) within 5 business days of booking your trip, or b) prior to any cancellation penalties being charged for that trip. **A 90-day Health Stability Clause applies to pre-existing medical conditions for the Standard Health Option, Supplemental Plan only, and other restrictions may apply. The terms, conditions, limitations and exclusions which apply to the described coverage are as set out in the policy. Policy wordings prevail.