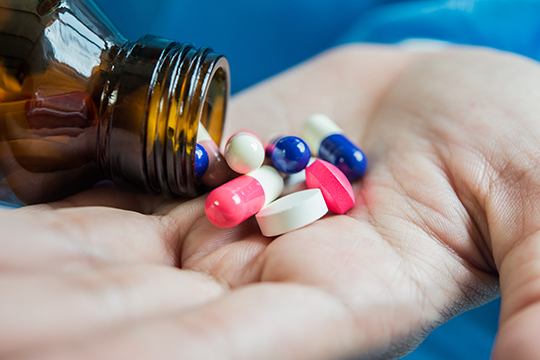 1. Why is pharmacare an election priority of Federal Retirees?
Our election priorities are determined by our members and our Board of Directors, who rely on advice and expertise from a variety of subject matter experts.  The pharmacare priority that was approved is part of our mandate to improve the health and retirement security of our members and seniors. This priority was also determined as part our work with Vibrant Voices, a coalition of nine other seniors groups. Our other priorities include the establishment of a National Seniors Strategy, retirement income security and veterans.
2. Pharmacare is a partisan issue. I thought the National Association of Federal Retirees is non-partisan?
Pharmacare is about public policy, and how drug coverage works in Canada. Many organizations like ours, as well as political parties, have positions and thoughts on all kinds of public policy issues – and pharmacare is no different.
We do not set our priorities because one or another political party has the same priority. We look for the best policy solutions that will help our members, and Canadians, and we advocate for those solutions.
During this election we are asking all political parties to share their vision of pharmacare in Canada.
3. I have provincial drug coverage. How will pharmacare impact my provincial coverage?
Federal Retirees believes drug coverage should not depend on your postal code. Provincial publicly funded pharmaceutical coverage is inconsistent across Canada. While provinces provide some support for seniors and some other populations, out-of-pocket expenses, costs and coverage vary, making pharmaceutical coverage inaccessible depending on where you live.  
Health care falls under the jurisdiction of provinces and territories. We encourage the federal government, provinces and territories to come together to deliver consistent and affordable coverage across Canada.
4. How will pharmacare impact the Public Service Health Care Plan?
Public and private drug insurance plans, including the Public Service Health Care Plan, are struggling in an environment of rising costs of pharmaceuticals and specialty high-cost drugs. Plan costs are increasing, and coverage is becoming unaffordable for many pensioners. Drug plans have turned to various cost-containment strategies, such as increases to premiums and co-payments as well as life-time maximums. The pressure from drug costs is a very real threat to the sustainability of many employer-sponsored insurance plans.
Studies show that a national pharmacare program will save between $4 and $11-billion annually for Canadians.  Federal Retirees is the Pensioner Representative on the Public Service Health Care Plan Partner Committee. Federal Retirees is committed to ensuring that access to evidence-based, high quality medications you need to uphold your health and wellbeing is maintained.
5. Most Canadians have some sort of pharmaceutical coverage. Why is pharmacare an issue in Canada?
In 2018, Canadians spent $34-billion on prescription medicine. The third highest costs among developed countries on a per capita basis. Canadians spend more on pharmaceuticals than on doctors.
As a result, some people – including our own members – have cut their spending on food and heat to pay for their medications, some are borrowing money, and others are not taking their medications as prescribed due to cost – leading to a vicious cycle of poor health outcomes, plus additional costs and strains on the health care system.
Pharmacare is a policy that will assist millions of Canadians, including countless older Canadians, who have no access or cannot afford the medication they need. 
6. How will we pay for pharmacare?
There are various ways a national pharmacare program can be funded. In its survey to Canadians, the Advisory Council on the Implementation of National Pharmarcare propose options including, the use of co-payments, premiums, taxes or deductibles.
Federal Retirees shared their feedback on what pharmacare could mean – from coverage to funding options – which was summarized and shared in our written brief to the Advisory Council. In this election, Federal Retirees is asking the political parties to share their vision of pharmacare, including how it will be implemented – keep watch for more details on what the parties have said as the election campaign unfolds.