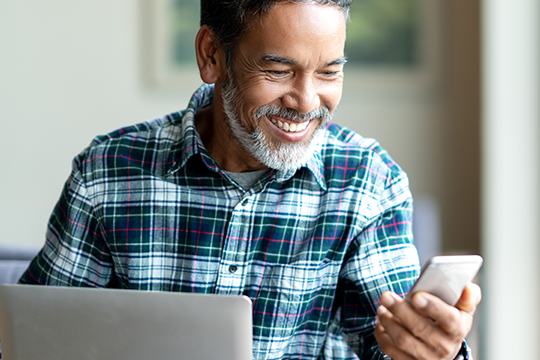 Social media is a great way to stay connected to the Association and its amazing community of advocates, volunteers and members. During these challenging times, we can be alone together!
 
What it means to be "social" may be different these days but there are so many ways to take part in the Federal Retirees community online!
If you use Facebook, Twitter or LinkedIn, we hope you'll connect with us there. It's a great way to keep on top of our advocacy campaigns and hear the latest news that matters to federal retirees and Canadian seniors.
Like us on Facebook: @FederalRetirees or facebook.com/federalretirees
Follow us on Twitter: @fedretirees or twitter.com/fedretirees
Follow us on LinkedIn: linkedin.com/company/federalretirees 
If you participate in our social media community (and we hope you do), remember to be respectful and be kind. We have community guidelines that we encourage you to read for more information.
Talk to you soon!