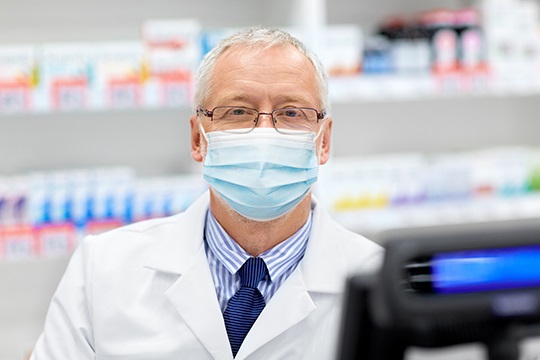 PSHCP renewal discussions are underway and Federal Retirees is prepared to advocate for meaningful and affordable proposals that meet pensioners' needs.
 
The Public Service Health Care Plan (PSHCP) covers most active public service workers and retirees, as well as veterans and families of Canadian Armed Forces and RCMP members. Association president Jean-Guy Soulière serves as the representative of all pensioners on the Public Service Health Care Plan Partners Committee.
The Treasury Board Secretariat and the public service unions are also members of the committee.
The Partners Committee is responsible for the renewal of the health care plan. PSHCP changes and enhancements are achieved through a joint recommendation made by the partners that is signed by the Treasury Board President.
The health care plan has not had a comprehensive review since 2006. Updates are needed to reflect medical advances as well as the increased cost of services.  Many enhancements have been identified and there are competing priorities around the table.
PSHCP pensioner plan members are in a unique position in the renewal process. Pensioner plan members have a 50:50 cost-sharing arrangement with the government – in other words, pensioner plan members pay their fair share of the plan costs. Premium rates increase when overall pensioner costs to the plan increase.
"My first priority is making sure the PSHCP remains affordable and sustainable for the pensioners and veterans I represent," says Soulière. "We've seen plan costs – and premiums – increase steeply in recent years. We also know the amounts the plan covers are out of date. So, we are leading some tough but necessary conversations on how we can address rising plan costs, so that plan members have the best possible experience with the PSHCP, the best possible level of coverage and ultimately, good health."
Federal Retirees is ready for the work ahead. We've done extensive research, including a survey to understand member priorities. Federal Retirees is prepared to represent what pensioners have said is most important, and to advocate for meaningful and affordable proposals that meet pensioners' needs.
Federal Retirees and bargaining agents have submitted a list of initial proposals to Treasury Board Secretariat representatives. The proposals include, among other items:  
Greater coverage for vision care (including laser eye surgery)
Improvements to paramedical services (such as physiotherapy, massage therapy, chiropractic care) and adding new practitioners (e.g., audiologist, occupational therapist and registered dietician/nutritionist)
Removal of prescription requirements for paramedical claims
Improved coverage for durable equipment (including hearing aids, CPAP supplies, diabetes supplies, walkers and wheelchairs, and the introduction of coverage for injectable lubricants for joint pain)
Improvements to hospital coverage
Removal of the requirement that acupuncture is provided by a physician
Improved coverage of psychological services, including expanding access to a wider range of practitioners
Expand relief for more low-income pensioners
Increase to nursing services
Improvements to drug coverage, including catastrophic coverage and the introduction of coverage for medical cannabis, subject to relevant conditions, when prescribed by a physician
Greater out-of-country coverage
Other changes to improve coverage, such as convalescent and rehabilitative care, and adjustments to make your plan easier to access, like expanded direct billing
Renewal discussions by the partners will follow several agreed upon guiding principles, such as mutual trust, collaboration and transparency, and all parties agree that each partner around the table has the right to focus on proposals that serve the unique needs of those we represent.  Federal Retirees is committed to working collaboratively, dutifully and in a timely manner to strengthen the PSHCP and ensure meaningful, affordable, effective and sustainable coverage. Proposals will be amended through negotiations.
Follow us on social media and visit our newsfeed to keep up to date on the PSHCP renewal. Not a member yet? Sign up for our e-newsletter for the latest updates and articles from Federal Retirees.