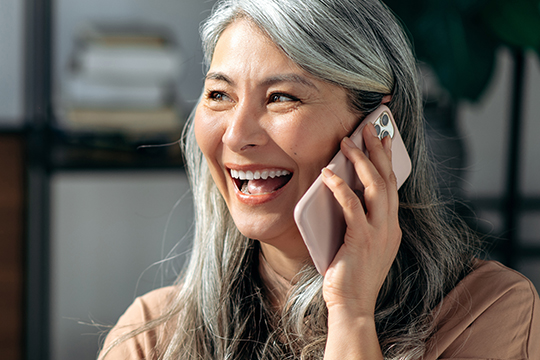 If you're planning to call the Pension Centre, our list of top tips will help ensure things go smoothly.
 
If you have a question about your pension or your PSHCP or PDSP coverage, you can reach out to Pension Centre representatives, who will be able to help you with your file. There are many ways you can contact the Pension Centre, so be sure to choose the best method for you.
 
What you need when you call the Pension Centre
When you call the Pension Centre, make sure you have the following things ready:
Your full name
Your pension number, your personal record identifier (PRI) from your pension statement or pay stub, or your social insurance number
Your mailing address and telephone number
Your email address
If you're calling on behalf of someone else, such as a spouse or parent, the Pension Centre needs their permission to speak to you. The pensioner can provide that over the phone, or they can send a signed letter that authorizes you to obtain information on their behalf. It's also okay to make calls together. For example, a daughter and her father can use a speakerphone together to speak with a Pension Centre representative.
 
Tips for a successful call to the Pension Centre
Here are our best tips to ensure your call to the Pension Centre goes well for both you and the representative.
The Pension Centre commits to answering your call within 180 seconds, 80 per cent of the time. If the wait time is longer, you'll hear an automated message as soon as you reach the toll-free number.
Late January to March as well as the months of November and December are busy times when you can expect longer wait times.
Whenever you connect with the Pension Centre, make sure your contact information is up to date.
It's always okay to ask the person you're speaking to for more information, a simpler explanation or for an answer in writing.
If you're unhappy with how your call is proceeding or a decision that's been made on your file, you can ask to have your call escalated to a supervisor.
Now you're ready! It's time to contact the Pension Centre.