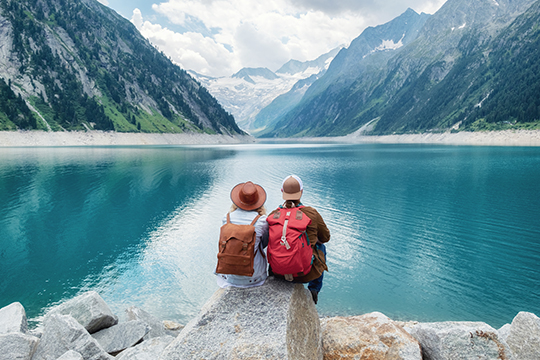 Have you checked out our amazing Preferred Partner Program? We want to make sure you're getting the most out of your membership with us.
 
From impactful advocacy work to preferred partners that offer real savings, there's a lot to love about being a Federal Retirees member.
First and foremost, we've got your back. The National Association of Federal Retirees (Federal Retirees) advocates uncompromisingly on behalf of its members, seeking to protect federal pensions and benefits and improve retirement in Canada.
Did someone say savings? Our Preferred Partner Program offers terrific savings and exclusive discounts to Association members in the realms of health, technology, home and auto insurance, financial advice and travel. (Also, depending on your local branch, you'll have access to additional local partnerships and special offers that are unique to your region.)
If you haven't done so recently, be sure to take a look at our partner list. We've made some updates and everything you need to take advantage of these great discounts is available on our partner pages — whether that's a discount code, contact information or an online portal. All you have to do is make sure that your membership is up to date, and you're all set.
(P.S. Are you a MEDOC policyholder yet? We're so proud to be able to offer our members exclusive access to annual emergency medical travel insurance that coordinates with both the Public Service Health Care Plan and your provincial government health insurance plan. Trip cancellation, interruption and delay benefits have also been updated to include COVID-19-related events. If you're planning a return to travel, check it out and thank us later.)
If you aren't yet a member, don't sleep on it! You can join now to begin enjoying the benefits or let us know what's holding you back. Call us at 1.855.304.4700, follow us on social media or send us your questions anytime (service@federalretirees.ca). The more members we have, the stronger and more influential our collective voice will be!