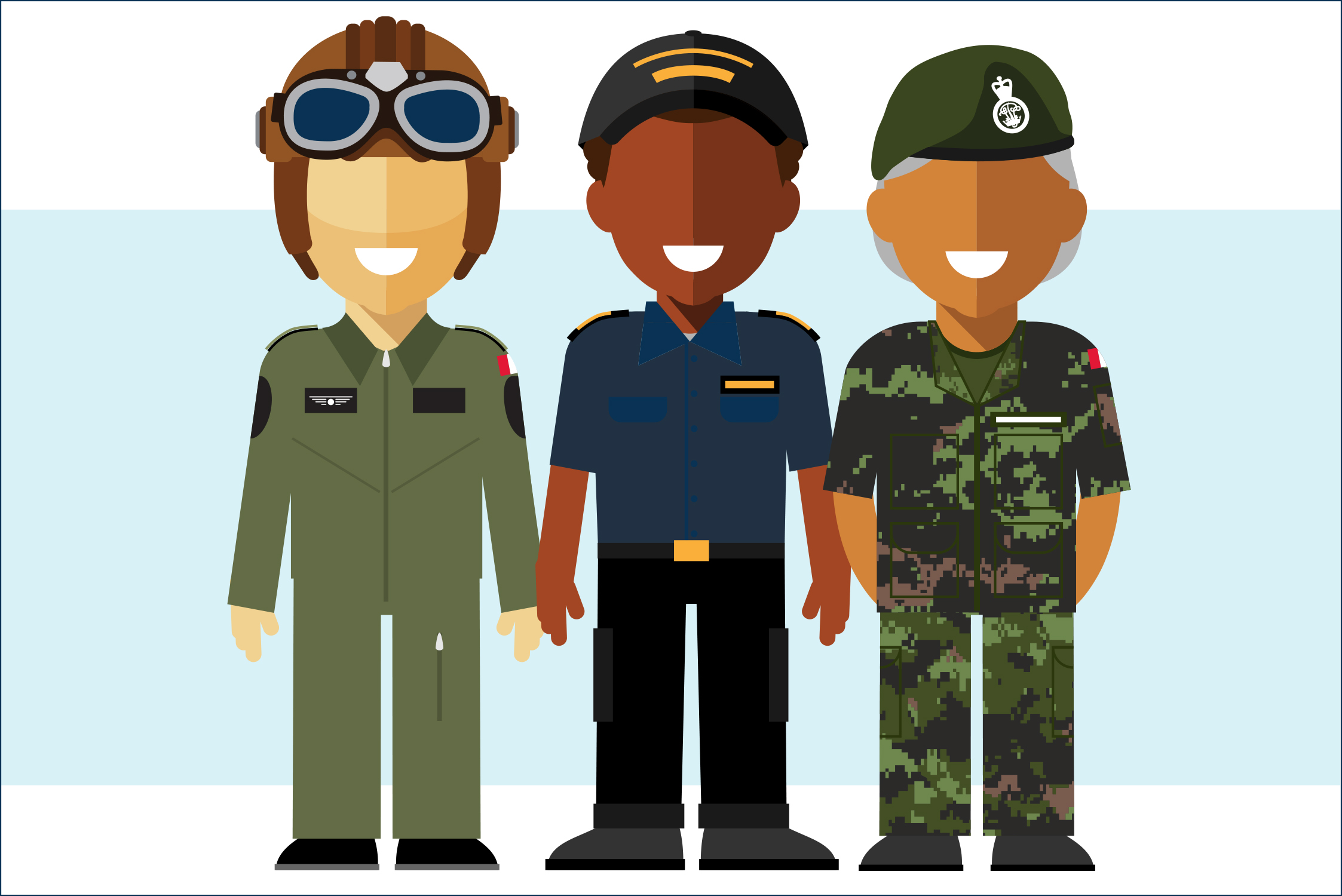 Sunday, June 5 is Canadian Armed Forces Day, an opportunity to recognize the brave members — both past and present — of the Canadian Armed Forces.
 
Canadian Armed Forces Day (CAFD) takes place on the first Sunday in June and is a celebration of the members of the Canadian Armed Forces, both those who are currently serving and those who have served in the past.
Over the course of the pandemic, Canadian troops have stepped up to respond to the crisis in long-term care and assist with vaccination programs over and above their regular duties. Never has it been clearer that our men and women in uniform put the safety of Canadians first.
To all current and past members of the Canadian Armed Forces, and to the loved ones who stand with you, we appreciate and recognize your bravery, dedication and sacrifice. Thank you for answering the call to serve, and for making Canada and the world a better place to live.
 
Federal Retirees and veteran well-being
Canada and Canadians can demonstrate how profoundly grateful we are for our military community by prioritizing their needs. Federal Retirees believes that veterans and their loved ones should have the well-being, care and benefits they deserve. In particular, we are calling on the government to:
Achieve equitable outcomes for serving military and veteran women
Ensure a seamless, supported, successful transition and release from service
Ensure ill and injured veterans and their informal caregivers are supported
Ensure timely and transparent assessments and reassessments for veterans
Rebuild institutional trust with veterans by improving outcomes and communications
For more information, visit our advocacy priorities page for veterans' issues or refer to our information about the Women Veterans Research and Engagement Network (WREN).