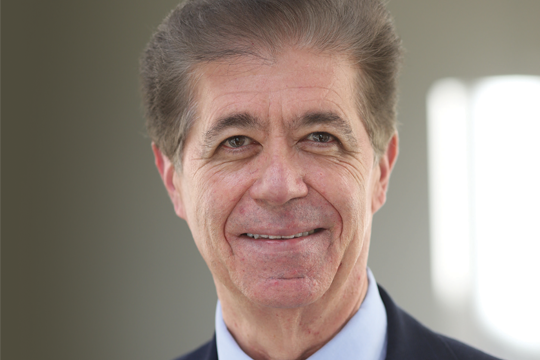 We mark our 60th anniversary, the 150th anniversary of the RCMP and we look forward to a busy and productive year.
 
Happy New Year. This is the first edition of Sage in 2023 and my first opportunity to bid all members a wonderful and prosperous year ahead.
It's an auspicious year for Federal Retirees as we will be celebrating two significant milestones. First, the Association turns 60 later this year. In this issue, you'll find a timeline of our progress from humble beginnings to a powerhouse organization of nearly 170,000 members, advocating for causes that relate to a healthy and stable retirement for our members. We have some exciting projects coming, including a travel contest, to mark the 60th anniversary, so stay tuned.
We will also mark the 150th anniversary of the RCMP. The force was established in 1873, just a few years after the country's own establishment in 1867, and the force will be celebrating this milestone all year. This issue of Sage features a retired RCMP officer in our member profile and also marks the anniversary in our Veterans' Corner section.
Beyond celebrating, there's also plenty of harder work to do this year, including our campaign to have our voice heard by the federal government as it draws up its 2023 budget. Our priorities for this budget include continuing to press the government to develop a national seniors strategy and a Safe Long-Term Care Act, investing in and implementing pharmacare, supporting caregivers, enacting equitable outcomes for veterans, resolving the Phoenix pay system problems by the end of the year and ensuring secure retirement incomes. Our "advocacy in action" piece in the magazine tells you how you can get involved and help amplify these six recommendations, which we've already formally submitted to the federal finance department.
As our article on ageism mentions, Federal Retirees has also decided to work to eliminate the systemic problem and, to that end, a team will go to the United Nations in April as part of the UN Open- Ended Working Group on Aging.
On the volunteer front, there is some good news. We have received accreditation from the Canadian Code for Volunteer Involvement (CCVI). It is a guide for involving volunteers in all levels of an organization and it aims to improve volunteer engagement across the country. We are proud to have been recognized in this way.
And speaking of volunteers, I want to thank those who are always there to help us carry out our work of securing and safeguarding our members' retirements. We appreciate everything you do. And thank you to our members for joining us in our work simply by buying a membership and amplifying our voice through sheer numbers. If you want to help out further, recommend a membership to your friends and former coworkers. The larger we are as an organization, the more forceful our message to government will be.
This letter from the CEO appears in the latest issue of Sage, the Association's quarterly magazine. You can read the full issue, along with our library of back issues, online.