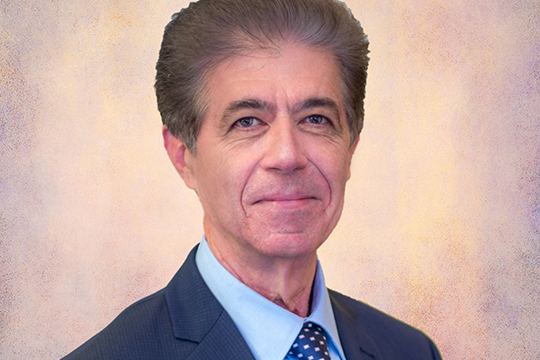 The National Association of Federal Retirees supports the ombudsman's call for Veterans Affairs Canada, headed by Minister Lawrence MacAulay, to triage disability benefit applications based on unmet health and financial needs.
 
Veterans' Week is a time to honour and respect the contributions and sacrifices made by the women and men who have served in the Canadian Armed Forces. For decades, Canada's responses to international initiatives and national emergencies have been enabled by the people who have stepped forward, without hesitation, to serve.
That service comes with great cost for many veterans, and for their families and loved ones — not just due to the physical and emotional tolls of service, but too often caused by the institutions that are supposed to support veterans.
Veterans' Week affords us the time for sombre reflection on what it means to serve and to be a veteran. During last year's Veterans Week, as CEO of the National Association of Federal Retirees, I wrote in The Hill Times that Canada must make the wellness of the men and women who have served us in the military a federal priority.
That article was based on the yearly report card by the Office of the Veterans Ombudsman, intended to track Veterans Affairs Canada's (VAC) progress in implementing recommendations made by the ombudsman during their systemic reviews. Last year's report card was a catalogue of excessive wait times and backlogs, and inequitable service standard outcomes for veterans based on their gender and language.
Late last month, MPs on the House Veterans Affairs Committee heard that staff at Veterans Affairs Canada had offered a veteran medical assistance in dying (MAiD) twice — despite the veteran repeatedly dismissing it.
It is unconscionable to understand how such a conversation can be considered helpful to veterans who reach out for help and to others who need support.
The ombudsman's 2022 report on Veterans Affairs Canada provided a rundown on how the department is doing with reforms. There is some good news in that report: the time it takes for veteran women and men to receive benefits is finally about equal, even through ombudsman's office first raised this inequity in 2018.
Unfortunately, the same cannot be said for language. The ombudsman found that on average, francophone applicants are still waiting well beyond the 16-week service standard for decisions on disability benefits — an average of 42.8 weeks, compared to 29.5 weeks for anglophones. That there is a such a significant service difference in processing claims in Canada's official languages is shocking.
The ombudsman noted that while Veterans Affairs Canada has taken steps to reduce backlogs and streamline disability claims, its No. 1 complaint continues to be about wait times — with the impact being most significant for some of the most vulnerable veterans, including those having challenges in accessing the health-care system.
With wait times still averaging more than the 16-week service standard committed to paper by the department, Federal Retirees supports the ombudsman's call for VAC to triage disability benefit applications based on unmet health and financial needs.
On mental health for veterans and caregivers, the report card noted Veterans Affairs Canada has made some progress by being flexible in addressing the needs of family members.
But legislative change is still needed to ensure family members have federally funded access to mental health supports, where their mental health concerns are the result of their spouse or parents' military service. That legislation belongs on the House of Commons order paper as soon as possible.
Since introducing yearly report cards in 2017, the ombudsman's office has been reporting progress on Veterans Affairs Canada's implementation rate for their recommendations. The implementation rate has ranged from 65 per cent to 79 per cent in 2019. This year's report card has implementation at 69 per cent — the third lowest of the yearly progress reports.
Veterans Affairs Canada — from the frontline to leadership — should be aiming higher.
It's past the time for Canadians to demand better service and outcomes for veterans. It's time to commit to sustained action and change, rather than platitudes and insincere words about honour, respect and commemoration.
And it's past time for accountability in service delivery for veterans and their families.
 
This article originally appeared in the Nov. 7, 2022, edition of the Hill Times, an Ottawa-based newspaper focused on expert, non-partisan policy and political reporting.