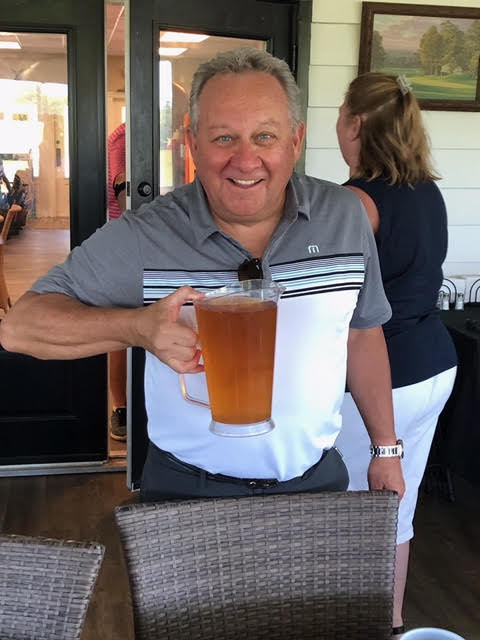 President's message
2019 was an excellent year for our branch, on every front! Our membership numbers increased and attendance at branch meetings and social events improved. We co-hosted three All Candidate Town Hall meetings as part of our Election 2019 Campaign along with the 5th annual Hamilton International Day for Older Open House. We ended the year with 168 members attending our December General Membership Luncheon (GML) at Michelangelo's.
The highlight of the year saw our branch awarded the Branch Excellence Award for a Large Branch in June, at the national Annual Meeting of Members in Gatineau, Quebec! We received the award in recognition of our branch advocacy, recruiting, core service delivery and support of the association and national office.
I would like to thank the members of our executive who work tirelessly, as well as our members who attend our functions and take the opportunity to participate in branch and association events and advocacy initiatives
We have a full calendar of events planned for 2010 and I encourage each of you to join us at our branch meetings and social events to learn about association priorities, visit with friends and former colleagues, meet new people and enjoy some fellowship!
We welcomed John Wiggins and Carol Desoer to our executive at our 2019 AGM, which saw Marietta Raybould step down after over a decade of volunteering with our branch. Changes in the executive are outlined on page four of this report.
Please note we have a new e-mail address for the branch which is hamiltonarea@federal retirees.ca.This address appears in our e-notices for meetings and events for you to respond to, and can be used to address any questions or suggestions to the executive for follow-up.
2019 saw an upswing in our membership, due largely in part to the national Mega Recruitment Campaign and the branch retention initiative undertaken by Penny Wirth and Gloria Reid of our executive. The overall increase was most welcomed and we look forward to continuing to increase our numbers in 2020. The efforts of our membership in recruiting new members has to be recognized as well, as we saw many new faces at our meetings and events in 2019.
We continue to work at gaining access to current federal employees within our branch jurisdiction to present the benefits that membership in our association provides to us in retirement, and assist new members in joining to access the benefits we enjoy.
In 2020 we will hold our usual three membership meetings, two social events, and participate in the two community events as outlined above. It is always very uplifting to have members attend and join in as we represent our branch and the federal retirees in our area.
We plan to have some of our preferred partners attend the September Open House and are looking into hosting one or more "lunch and learn" seminars featuring national and local preferred partners. These will be advertised through e-notices in Sage magazine and on the national website. (www.federalretirees.ca)
 
2020 Branch Meetings and Events
Our branch meetings are held at Michelangelo Events and Conference Centre, 1555 Upper Ottawa in Hamilton. Our AGM is scheduled for May 5th. Our Fall Preferred Partners Open House will be held on September 15th and our Christmas General Membership luncheon will be on December 1st.
The 2020 Golf Day will be on June 5th at Oak Gables Golf Course, Wilson Street west at Highway 52, in Ancaster.
The summer lunch on July 21st will again be held in the Panorama Room at the Casablanca Winery Inn in Grimsby.
Once again, we will co-host the annual International Day for Older Persons Open House in Hamilton, on October 1st, at Hamilton City Hall.
Our 2020 plan also includes being a part of the Remembrance Day Ceremony at the Canadian Warplane Heritage Museum. It is the largest area ceremony and takes place inside the museum.
Sincerely,
Mike Walters,
Branch President