Welcome to the Peterborough and Area Branch Website
From the President:  I hope to see you at one of our upcoming meetings . Spring dates and locations will be announced once the new SAGE deadlines have been decided.
Until then, please reach out and contact us with your questions, comments and suggestions.
For the first time since the Oshawa Branch folded and members were assigned to the Peterborough Branch, a General Meeting took place in Oshawa on Sept. 18, 2019. The turnout was disappointing but we will try again in the coming year! Those who did attend reported on an excellent lunch and a very informative talk on Medoc Travel Insurance.
We'd like to form a contact team composed of representatives who live within the boundaries of our branch. A local representative could report on upcoming events of interest in their area such as a Senior's Expo. He/she could suggest ways to use local publications when announcing Branch Events. They could assist with planning for local meetings. Also to make the branch website successful we need local content, we need questions and we need feedback.
Regards, Pierre Brunet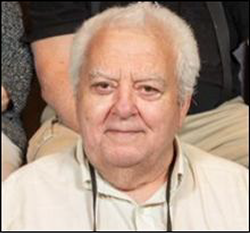 The Association is working hard to ensure their priorities are brought to the attention of candidates for the upcoming election.
The CBC has a question and answer document on voting offering answers to questions you may not even thought of asking!