We are 1024 members strong. Our area starts at Whitby, heads north to Haliburton, East to Bancroft and then drops due south to Cobourg moving west from there.  Some facts:
More than 25% of members are veterans. 

Sage is delivered to 652 households.

491 members can be reached via email up from 483.

96 have accou

nts (on federalretirees.ca).

As of Feb 2020, membership is 1083 up from 1064 in May 2019.
Where We Vote
Our members are located in six different federal ridings.  Here's the breakdown.
Where We Live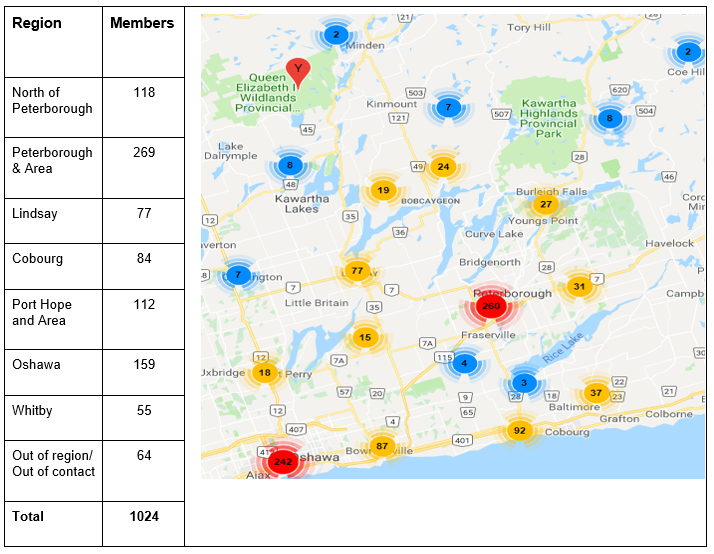 Where We Worked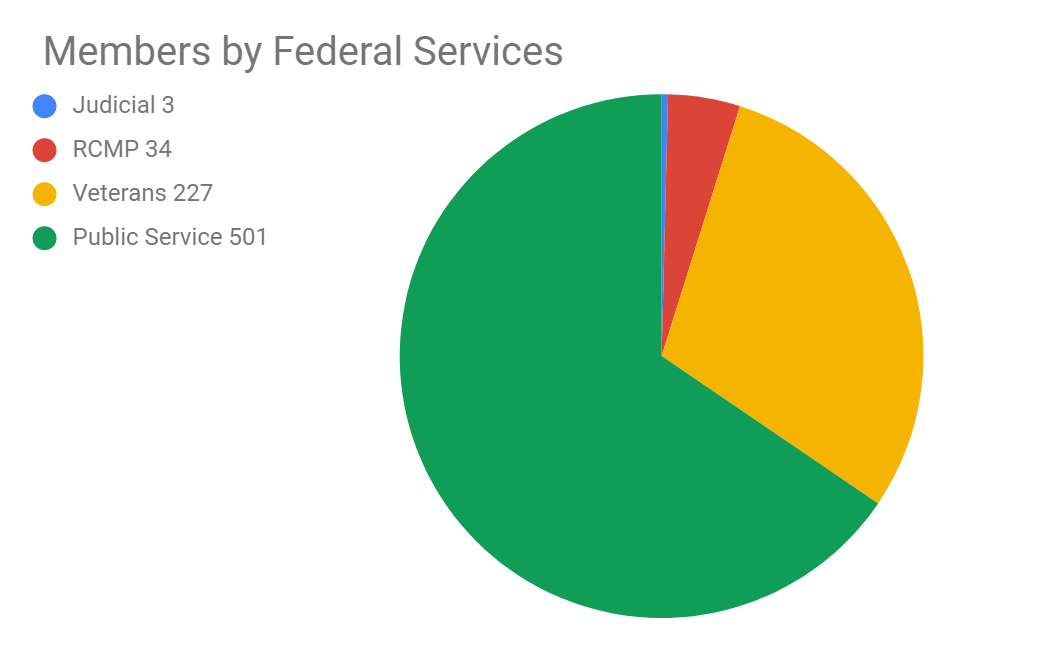 We are challenged as a branch as:   
We are spread out over a very large area.

Only 50% of members have signed up for email notices.

As an ageing group this impacts meeting attendance, comfort with technology and having energy for advocacy and social outings.