EDMONTON BRANCH ANNUAL MEMBERS MEETING MAY 2, 2018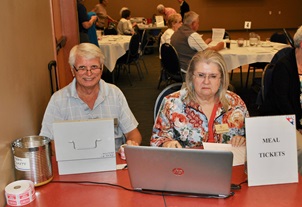 ​
Greeted by Board of Directors members Del Dahl and Heather-Anne Elliott-Martin, approximately 100 area members attended the Edmonton Branch Annual members Meeting. The meeting is called annually to present the membership with updates to the financial situation, confirm the election of Executive Members, and generally meet and reacquaint with former colleagues and friends.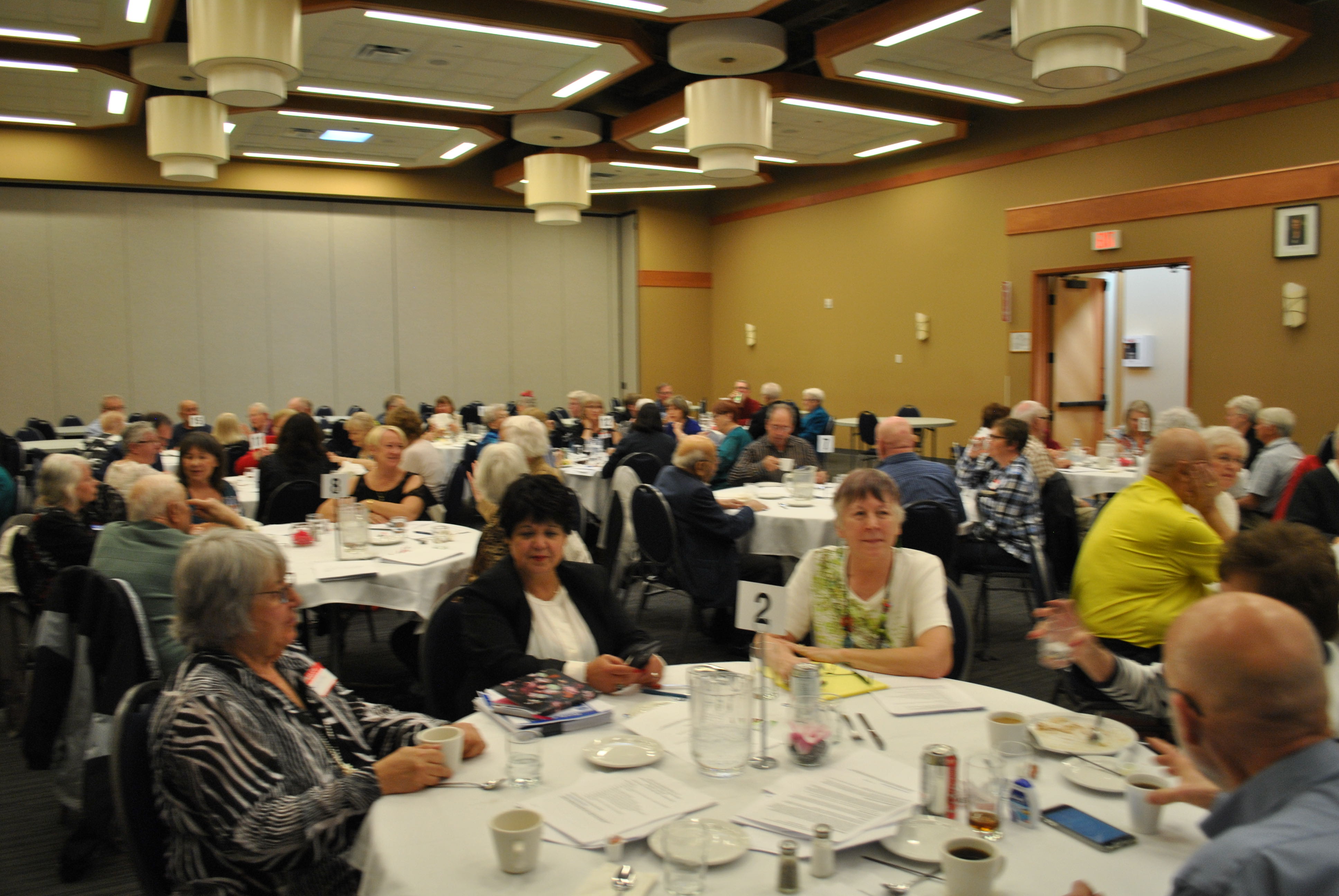 ​
The doors opened at 4:00 PM to allow time to visit and socialize before the formal part of the meeting. Dinner was served at 6:00 PM.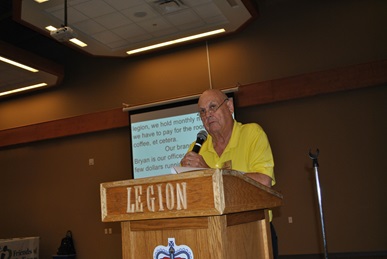 ​
The business portion of the meeting was preceded by a delicious meal. Following approval of the minutes the previous meeting, treasurer Clay Kolstad presented a detailed financial statement, including the budget for 2018.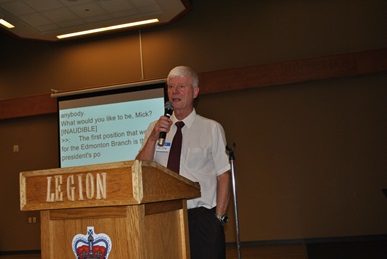 ​
Past President Brian Emdin Presided over elections to three Executive positions. Three incumbent executive members were acclaimed: Ross Gillespie, Branch President; Dave Riffel, Second Vice President; and Clay Kolstad, Treasurer.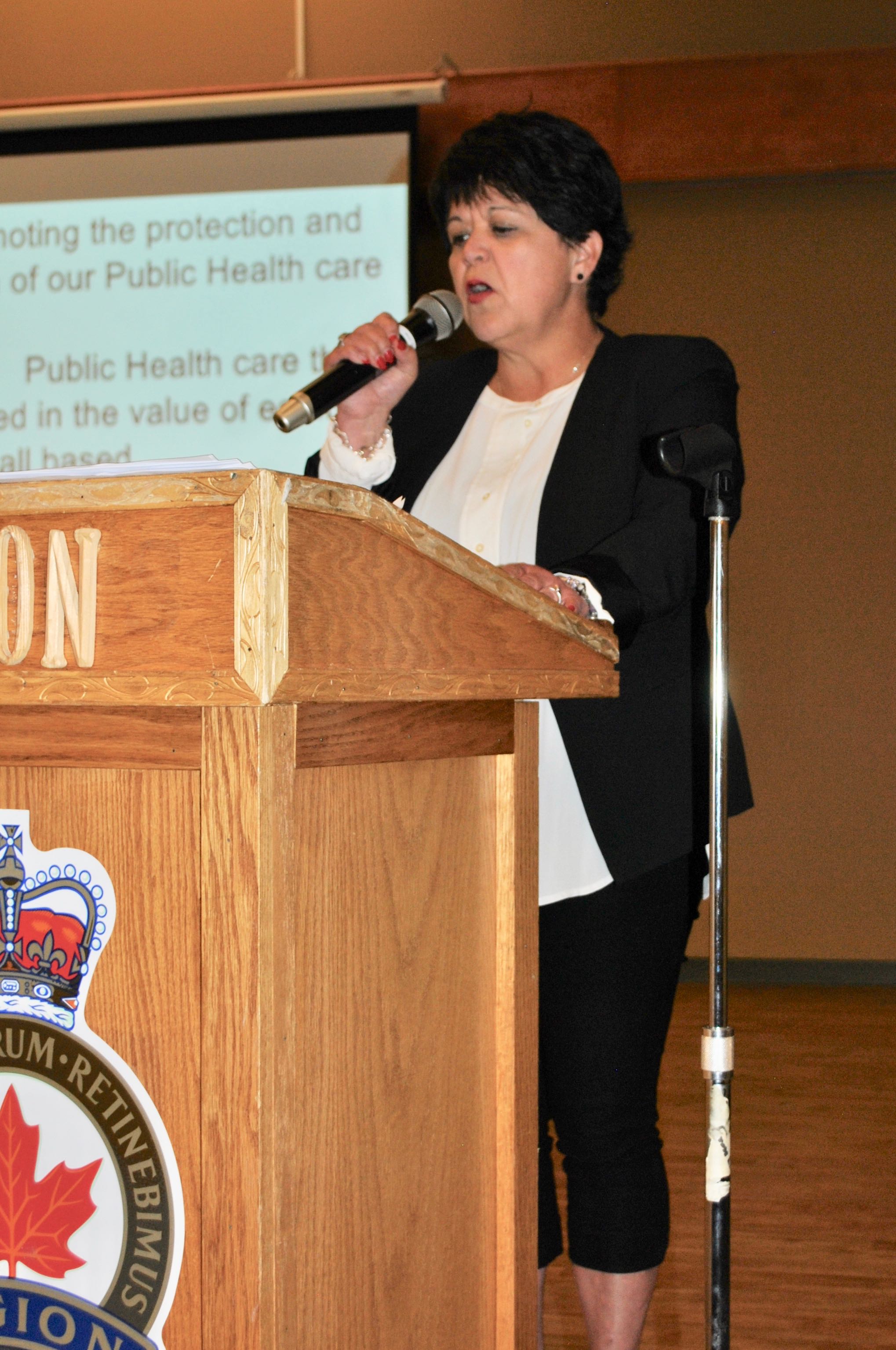 With dinner and formalities out of the way, Guest Speaker Sandra Azocar, Executive Director, Friends of Medicare, presented a talk on the need for a comprehensive, national, universal Pharmacare plan for Canada. Sandra emphasized that such a plan, if adopted, would ensure drug coverage for all Canadians at no cost to the individual, and save billions of dollars, and provide better health outcomes for all Canadians.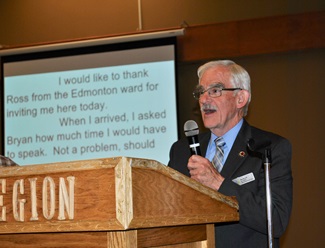 ​
Following Sandra's presentation, National Vice President Roy Goodall brought greetings and information from the Federal Retiree's National Office. Roy spoke of the difficulty some smaller branches are experiencing, and the need to grow our membership,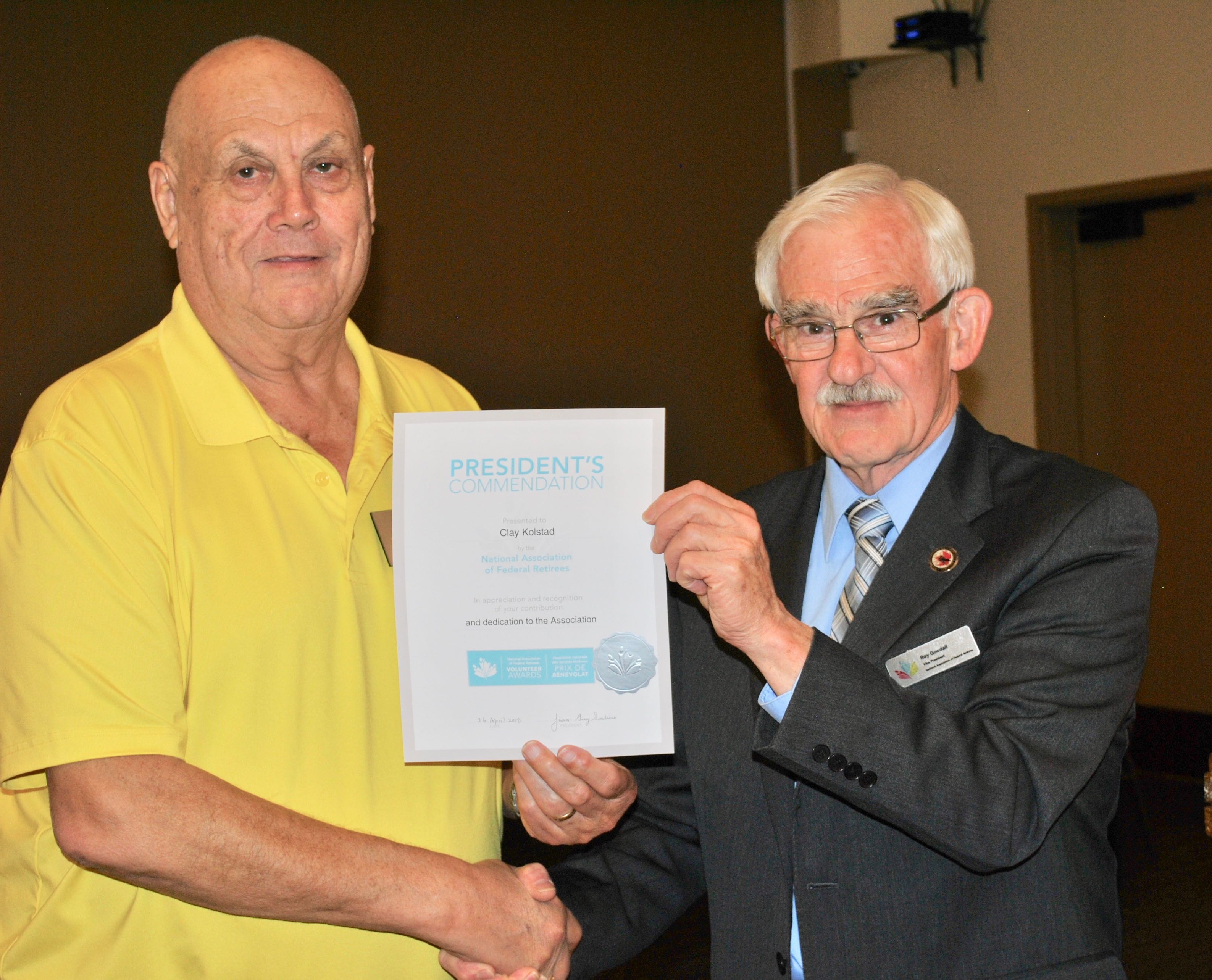 Before his presentation, Roy made a special presentation of a President's Commendation from the National  President to a Surprised Clay Kolstad, The award recognized Clay's long service and dedication to the association, as well as his dedication and service to the community. 
Congratulations, Clay!
The meeting was adjourned after the awarding of door prizes, and announcing that the next General Meeting would be held September 5, 2018. The next meeting will be a lunch meeting. Details will be posted on this web site when they are available. Some details will also appear in the next issue of the Sage Magazine. There will be no charge for lunch at the September Meeting.
Members are encouraged to invite anyone eligible for membership, and who may not be a member, to register and come to the September meeting.
Minutes for this Annual Members Meeting are published on Minutes of Meetings page this Webpage. 
Also, you will also find the President's Report on the Minutes of Meetings Page of this Webpage.